Ireland is among the world's most sought-after destinations for higher education. Irish universities are known for their state-of-the-art facilities and pro-industry curricula designed by the world's best academicians. With the government focussing more on enhancing the level of education in the country, there has been a drastic increase in the number of international students in Ireland.
From the rapidly growing Irish economy to a high graduate employability rate, there are many reasons why Ireland is a popular study destination for international students.
You can achieve your dream of studying at a leading university in Ireland with SI-Ireland's university application and visa support services. Begin your journey by arranging a free consultation today.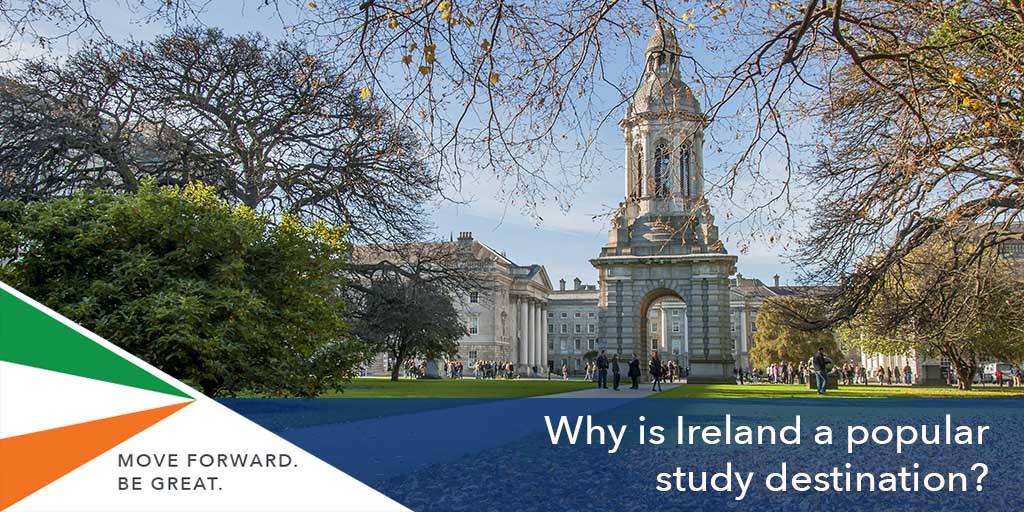 Why should you study at a university in Ireland?
1. Affordability
Compared to other English-speaking countries like the US, the UK, New Zealand, or Australia, the tuition fees at most universities in Ireland are very low. A lot of Irish institutes offer scholarships, and some of them include complete tuition fee refunds. In addition, students don't need to worry about accommodation affordability when they choose Ireland to study.
2. Ireland's universities are among the best in the world
Ireland has one of the best education systems and is home to some of the world's best universities. Irish institutes constantly rank in the top 100 globally. Trinity College Dublin was ranked 98th in the QS World University Rankings 2022 and 88th in the CWTS Leiden Rankings 2021.
3. Ireland remains part of the EU
One of the reasons thousands of students chose Ireland for studying is because it is the only English-speaking country in the European Union. Learning in an EU nation comes with the benefit of exploring different cultures, climates, and linguistic groups with ease. In addition, European Union universities engage with themselves to offer students the best academic experience and job opportunities.
4. High concentration of leading global tech companies
Ireland is the fifth most prosperous country in the world, with a GDP per capita of $102,217 (IMF Oct 2022). It is home to some of the world's tech giants' regional offices, offering enormous internship and job opportunities to university graduates. Most of the global tech companies' EU headquarters are based in Ireland, from Facebook to Google and from Microsoft to Apple. If you aim to work in the world's top firms, Ireland is among the best places to pursue your higher education.
5. Ireland is one of the safest and friendliest countries in the world
Ireland has long been known for its diversity and inclusivity. It is among the friendliest and safest countries on the planet. The Republic of Ireland ranks 5th in the World Freedom Index 2021. It also ranks 8th globally in personal and economic freedom, showing how much human rights matter in the country.
6. It is one of the most beautiful countries in the world
Apart from the excellent educational system, Ireland is a tourism powerhouse. Ireland has everything to tickle your fancy, from serene beaches to breathtaking waterfalls and historical monuments to spellbinding hills. Traveling across the country is nothing short of a fascinating experience that refreshes your mind and soul for a better academic and professional endeavor.
7. Ireland study visa is flexible
Applying for an Ireland study visa is simple, with an over 90% acceptance rate. It comes with two years of post-study work visa (for postgraduate courses) and 3-4 years of work visa (for undergraduate courses).
Study in Ireland
You can study in Ireland using SI-Ireland's expert application services. Arrange a free consultation to get expert guidance for making a successful application to a university of your choice.