International students receive scholarships to study in Ireland from various government sources, higher education institutes, NGOs and private organisations wishing to provide financial and funding support.
Tuition costs at universities in Ireland average between €10-15,000, whereas living costs in Ireland are an estimated €7-12,000 per year. Full scholarships to study in Ireland are provided to eligible international students to cover tuition and living expenses but often depend upon the choice of course and university. Universities in Ireland and various Irish government programmes also help students get substantial scholarships on tuition fees.
For detailed information on available scholarships and their eligibility requirements, arrange a free consultation with SI-Ireland today. As the authorised Ireland university consultant, our counsellors will guide you to choose the right course and university in Ireland and help you apply for scholarships.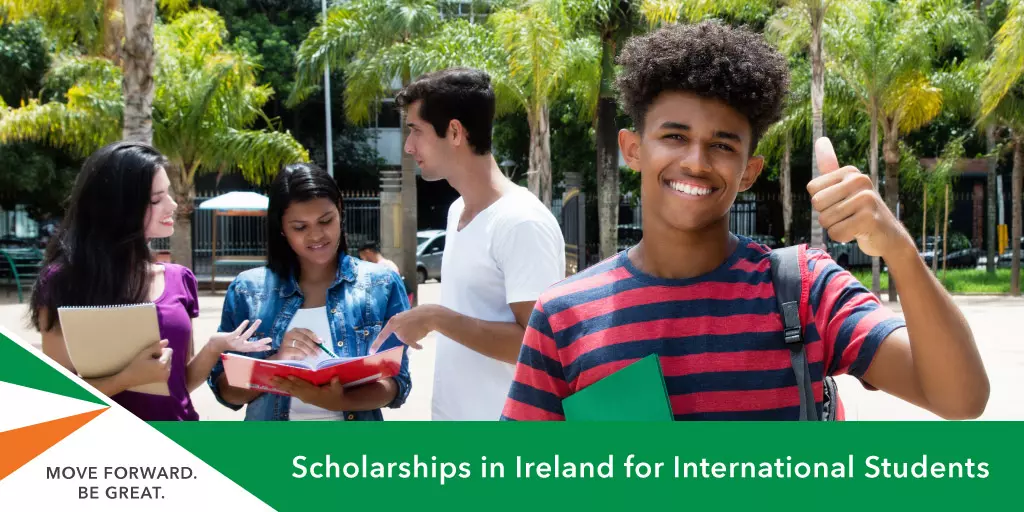 Scholarships in Ireland for International Students
The major intake at Irish universities is in September. International students who wish to apply for scholarships to study in Ireland should begin the application process as early as 10-12 months in advance. The criteria for awarding scholarships differs between universities, and students should check directly with the university before applying.
The government of Ireland is taking special measures to increase the number of non-EU students in Ireland by providing financial assistance. International students can also apply under such national programmes, which offer a full waiver on tuition fees and scholarships up to €10,000 for living expenses to study in Ireland. To apply for such scholarships, students need to have an offer for a full time taught masters programme from an Irish university.
The Government of Ireland Postgraduate Scholarship Programme awards excellent scholarships to students with pioneering proposals for research in emerging and innovative fields. Research expenditure and a contribution to non-EU fee are also made under this programme.
Several bilateral agreements have been signed between various countries and the Irish government, paving the way for many scholarships for students all across the world wanting to study in Ireland. These scholarships provide substantial financial assistance to students and cover the basic cost for studying and living in Ireland.
Major Scholarships in Ireland for International students
Listed below are some of the major scholarships available to Indian students to study at universities in Ireland.
Government of Ireland Postgraduate Scholarship
Irish Research Council Government of Ireland Postgraduate Scholarship Scheme
Fulbright Scholarships
Maynooth University Sports Scholarships
J.E. Cairnes School of Business & Economics Scholarships (University of Galway)
Government of Ireland International Education Scholarships Programme
The Walsh Fellowship
Central Bank of Ireland Undergraduate Scholarships For International Students
Naughton Scholarship
UCD Global Excellence Scholarship
Scholarship Search to Study in Ireland
Hundreds of scholarships are available for international students to choose from. With SI-Ireland, you can now search for scholarships in Ireland from an unbiased and independent database to find detailed information about the application process and eligibility conditions.
Study in Ireland
Book a free consultation with SI-Ireland today to start your application process for admissions to the September 2019 intake at Irish universities and apply for scholarships with the assistance of trusted university partners.