Marketing has undergone a significant shift over the last few years, emphasising digital platforms and techniques. In these times of big data, cloud computing, mobile technologies and data analytics, digital marketing has emerged as an effective technique to optimise brand awareness and influence buyer intentions and decision-making.
Ireland houses the European headquarters of four of the largest social media companies: Facebook, Twitter, Google, and Linkedin, and the presence of these corporations provides immense opportunities to graduates looking to strengthen their place in the dynamic world of digital marketing.
Ireland is a hub for the world's leading digital technology companies, and Irish universities offer innovative undergraduate and postgraduate courses in Digital Marketing with a high level of industry engagement.
Read more about where to study Digital Marketing in Ireland below and apply to study in Ireland with SI-Ireland today by arranging your free consultation.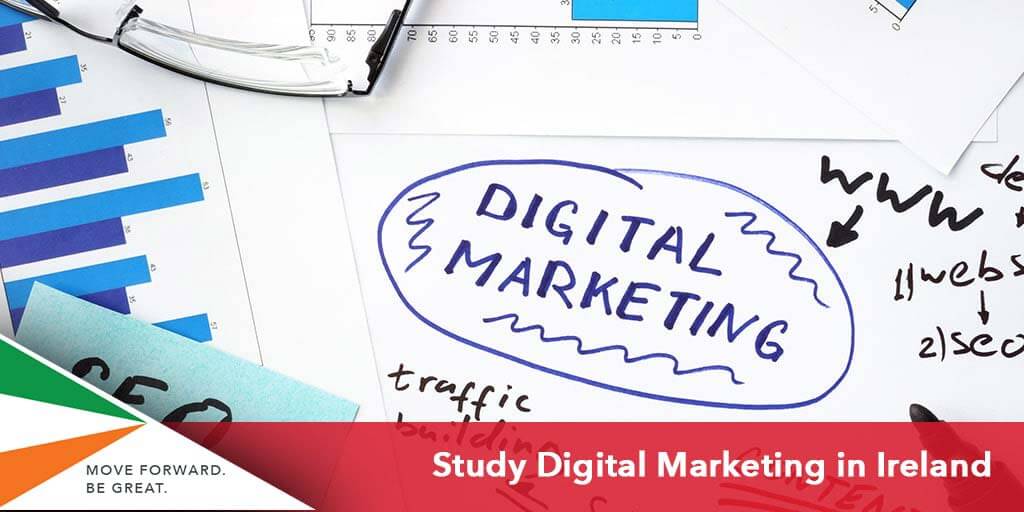 Study Masters in Digital Marketing in Ireland
Postgraduate programmes in Digital Marketing at universities in Ireland are one year full-time or two years part-time. Course modules for a master's Degree in Digital Marketing are developed in consultation with industry professionals. They aim to develop students' competencies for data-driven decision-making and digital communication and marketing technologies.
Best Universities in Ireland for Digital Marketing
1. Trinity College Dublin
Trinity College Dublin is the oldest surviving university in Ireland, established in 1592. TCD offers the most trusted Digital Marketing course in Ireland, ranked 19th in the world and 1st nationally (QS 2023). The 12-month course revolves around its core modules which include Enhancing User Experience, Social Media Marketing, and Data Analytics and Market Research. The aim is to graduate the best marketers in the country for solving technological and communicative challenges in the digital world.
2. University College Dublin
MSc in Digital Marketing at University College Dublin is a highly modern, relevant, and rigorous programme that equips students with the knowledge and practical experience in marketing and digital awareness.
UCD Michael Smurfit Graduate Business School has traditionally been known for its close association with the world's leading digital marketing firms, offering opportunities for graduates to gain professional expertise. The course curriculum includes Consumer Behaviour, Advanced Analytics & Big Data, and Omnichannel Marketing Communications.
3. Dublin City University
The MSc in Digital Marketing programme at Dublin City University focuses on strengthening students' data-driven decision-making and communication skills for marketing. Accredited by the Institute of Management Consultants and Advisors (IMCA), the course also aims to make graduates experts in using social media, online advertising, and other digital technologies for product marketing. Designed by top marketing professionals, the programme offers enormous internship and job opportunities, thanks to DCU's deep industry connections worldwide.
4. University of Galway
The University of Galway is one of the most sought-after places to study a digital marketing course in Ireland, thanks to its state-of-the-art facilities dedicated to research and analysed. The rigorous training help students understand the relentless pace of change in Digital Marketing and how to cope with modern marketing challenges. The course curriculum includes critical subjects like Applied Marketing Projects, Digital Sales Management, Marketing Analytics, and Marketing Performance & Productivity.
Study Masters in Digital Marketing Course in Ireland
Are you considering studying in Ireland? Arrange a free consultation with SI-Ireland to get all your questions answered regarding the programme and university selection.