Marketing degrees in Ireland provide opportunities to learn transferable skills useful for working across a wide range of specialised fields. Some Marketing degrees in Ireland also offer work placement options while others can be studied as joint honours degrees in marketing along with another subject of interest such as management.
Learn more about Masters in Marketing courses at Irish Universities below and book a free consultation with SI-Ireland today to receive help applying to a university of your choice in Ireland.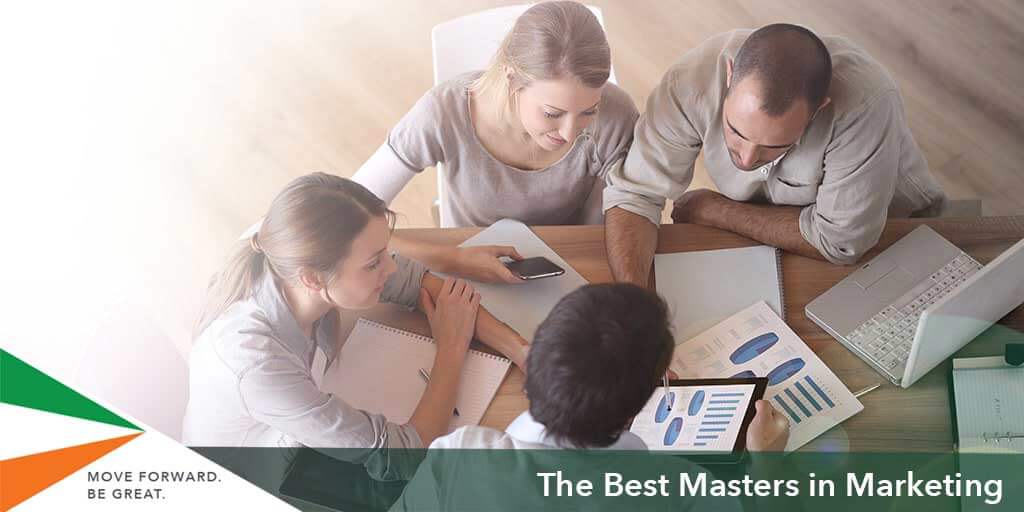 Marketing Programmes in Ireland
Irish universities offer specialised degrees in marketing which help students gain advanced analytical and practice-based skills in developing marketing strategies, market entry, understanding consumer psychology, branding and digital marketing. Marketing programmes are closely linked with industry and modules are developed according to the latest skill requirements in various fields of specialisation.
Business schools in Ireland also offer professionally accredited MBA degrees with specialisations in marketing. Strong brand recognition, quality teaching, flexible degree programmes and market exposure are some of the unique benefits of studying marketing programmes in Ireland. Marketing courses in Ireland usually take one year to complete while some courses with placement and internship may last for two years.
Some programmes offer study abroad opportunities in partnership with other international universities to enable students gain a global perspective.
Career opportunities for marketing professionals
Highly skilled marketing graduates are in great demand in domestic and international markets. They can move on to a wide range of careers such as business development, copywriting, research, marketing mechanics, consultancy, digital marketing, advertising and communication.
Best Marketing Programmes in Ireland
According to the Top 2018 Eduniversal Best Masters Ranking for Marketing in Ireland, the best Marketing Programmes are:
*Source: http://www.best-masters.com/ranking-master-in-ireland/master-marketing.html
Apply to study in Ireland
You can apply to study at universities in Ireland for courses starting in September 2019 or January 2020. For more information on how to apply, how to choose a university and course and how to apply for a study visa in Ireland, arrange your free consultation with SI-Ireland today.