Pharmacy plays an important role in the medical world; in providing healthcare services, professional guidance, information and counselling for patients and ensuring safety in the usage and dispensing of medicines.
Why should you study Pharmacy in Ireland?
Pharmacy is one of the most popular subjects with international students studying in Ireland. There are about 50 postgraduate and undergraduate pharmacy courses being offered at 19 institutions in Ireland. Some of these fall under the world's top 100 institutes to study pharmacy. The Irish pharmaceutical industry is big and has grown dynamically over these past 20 years especially.
Book a free consultation with SI-Ireland today to inquire about studying pharmacy in Ireland. Read on to find out about the costs, entry requirements and the best institutes for studying Pharmacy.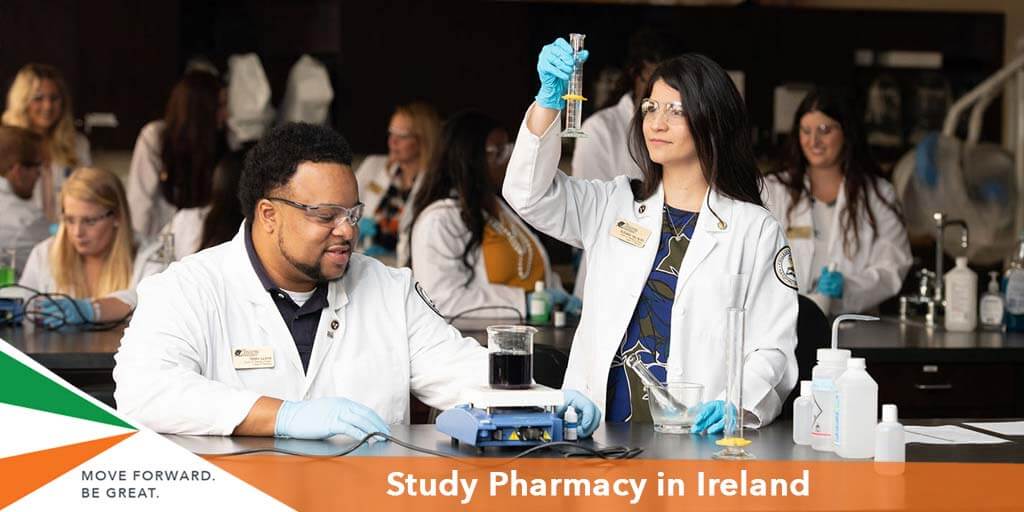 Pharmacy entry requirements in Ireland
For an undergraduate degree, the students should come from a Science background, having studied Chemistry and preferably Maths as well.
For a postgraduate degree, students from Biotech, Biochemistry, Pharmacy, Genetics, Neuroscience, Microbiology Physiology, Chemistry and similar backgrounds are accepted and should have secured at least 60 - 65% from a Tier-1 university. Students should have an IELTS score of 6.5 overall, with no less than 6.0 in each component.
Cost of studying Pharmacy in Ireland
The fee structure for studying Pharmacy in Ireland ranges from €10,000 - 25,600 per year. Some scholarships are available at universities for students applying based on academic merit.
Careers in Pharmacy
Careers in pharmacy include working as pharmacists; in hospitals, communities, as Pharmacy assistants alongside clinics or hospitals, and research and teaching jobs.
Students who want to pursue working in the Pharmacy sector in Ireland itself have to get accredited with the Pharmaceutical Society of Ireland (PSI). The three pharmacy degree programmes recognized by the PSI are provided by three universities – Trinity College Dublin, University College Cork and Royal College of Surgeons in Ireland.
After completing their degree, students will be required to sit a pharmaceutical licence examination to work in Ireland.
Best institutes to study Pharmacy in Ireland
Trinity College Dublin
Royal College of Surgeons
University College Cork
University College Dublin
National University of Ireland, Galway
Study Pharmacy in Ireland
If you are interested in studying a Pharmacy course in Ireland, you can arrange a free consultation with SI-Ireland. Get expert counseling and help regarding available courses, application and visa requirements to study at Irish colleges and universities.