Information Systems Management (ISM) play a significant role in management decision making, and the course has emerged as a key skill for enhancing managerial and organisational efficiency. Graduates from this discipline are in demand for roles in business analytics, data analytics and organisational information systems management.
You can apply to study Information System Management at world's leading universities in Ireland by arranging a free consultation with SI-Ireland today.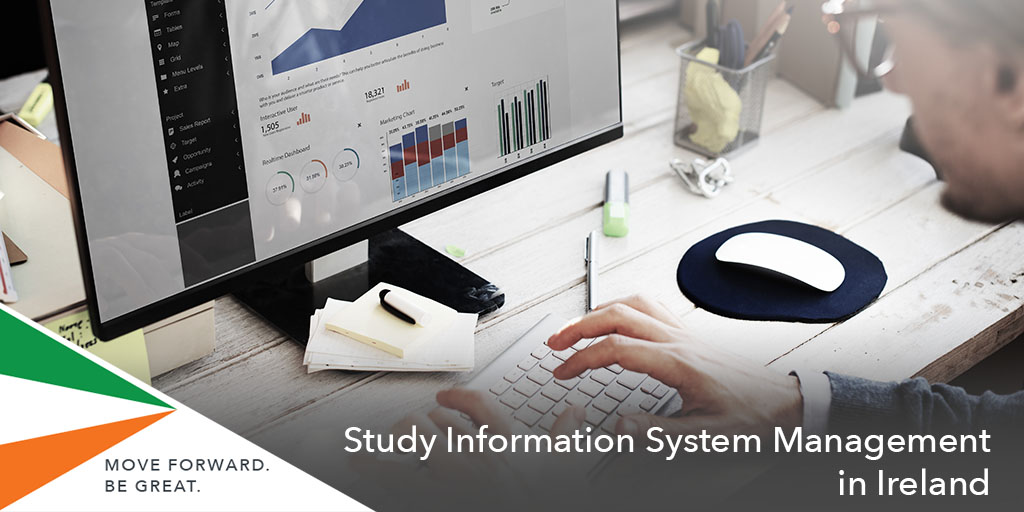 Why study Information Systems Management in Ireland?
Ireland is an increasingly popular destination for Indian students interested in studying undergraduate and postgraduate courses abroad. Ireland offers several advantages to students interested in studying Information Systems Management, including:
High Research Output and Research Funding
High Graduate Employability
Presence of world's leading IT and Communications Technology firms
Information Systems Management is highly recommended for students looking to acquire expertise in business analytics and practical as well as technical knowledge of the complex business information systems and communication technologies.
Information Systems Management Careers
ISM graduates can take up job roles in many areas such as information systems manager, data analysts, application analyst, cyber security analyst, systems analyst, database administrator, IT consultant and technical support officer, data scientist, penetration tester, business analyst or network engineer.
Information Systems Management Entry Requirements
Applicants require a minimum of upper second class honors degree in computer science, business and information technology or any cognate discipline for postgraduate courses. English Language requirements include IELTS score of 6.5 overall with no section less than 6.0. Relevant professional experience is also desirable.
Information Systems Management courses at Top Irish Universities
Course: MSc in Management of Information Systems
Level: Postgraduate
Duration: 2 Years (Part-Time)
Non EU Fee: €11,010 p.a.
Course: MSc (Information Systems Management)
Level: Postgraduate
Duration: 1 year, full-time & 2 years, part-time
Non EU Fee: €15,500 p.a.
Course: MSc (Information Systems)
Level: Postgraduate
Duration: 1 year, full-time & 2 years, part-time
Non EU Fee: €18,700 p.a. (FT), €9,350 p.a. (PT)
Study Information System Management
Apply for a degree in Information Systems at a leading university in Ireland with SI-Ireland's Application Service. Our expert university consultants can also help you with Ireland study visa and information on scholarships and funding.