Study Masters in Psychology in Ireland
Psychology is a popular subject area which can be studied with different types of specialisations at masters level. As a broad field, it offers a variety of career options to graduates and postgraduates to work as certified psychologists. Commonly gained skills after studying psychology degrees include interpersonal and collaborative skills, ability to critically evaluate issues with knowledge based on various disciplines like arts, humanities, science and research.
Universities in Ireland typically offer one year masters degree in Psychology with several specialisations such as clinical psychology, counselling psychology, organisational and work psychology or child and criminal psychology. Known for their research led curriculum, psychology modules at Irish universities include research methods, statistical analysis, brain behaviour and other modules of specialised psychology branches such as criminal, educational, law, applied and forensic.
If you want to study specialised masters courses in Psychology, start by arranging a free consultation with SI-Ireland. Learn more about how to apply, university deadlines, scholarships and funding to study in Ireland.
Read below about the best Psychology courses at universities in Ireland.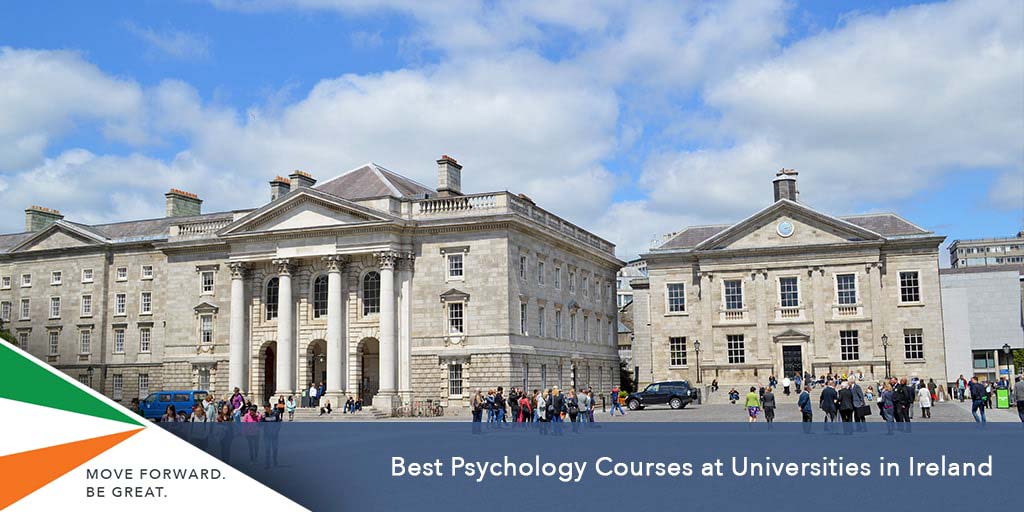 Specialised Psychology courses to study in Ireland
Clinical Psychology Courses in Ireland
Clinical psychology courses are for students who want to study the treatment of mental health problems and behavioural issues in patients. In order to work as a clinical psychologist, further training and doctorate degrees may also be required, and the psychology masters degree provide a good foundation. Several universities in Ireland offer courses in Clinical Psychology:
Applied Psychology Courses in Ireland
Courses in Applied Psychology help students gain in-depth knowledge and skills to apply psychology effectively to analyse and evaluate issues. Modules are designed to facilitate philosophical and professional application of psychology in specific content areas. Applied Psychology courses in Ireland available at:
Criminal Psychology Courses in Ireland
If a challenging and interesting career in analysing the psychological causes of crime and developing strategies to prevent them interests you, then a course in Criminal Psychology is for you. Professional criminal psychologists help in resolving challenging criminal cases, provide testimonies in courts, assess the suspects psyche and chances of re-offending. University College Cork offers a two-year diploma course in Psychology of Criminal Behaviour.
Counselling Psychology Courses in Ireland
This specialisation covers various mental health issues and trauma through developmental techniques and approaches such as counselling practices and therapy sessions within professional standards. Trinity College Dublin and University College Cork are among the Irish universities that provide counselling psychology courses in Ireland.
Study in Ireland
If you want to study in Ireland and find out more about the foundation, undergraduate and postgraduate courses, book a free consultation with SI-Ireland in India.