The Irish education system is one of the best in the world and more and more international students are choosing Ireland over others as their study abroad destination. Undergraduate degrees from universities in Ireland are internationally accredited, and Irish university graduates are offered excellent job opportunities from world's leading multinationals in diverse fields.
Learn more about why you should study a Bachelor's degree in Ireland below and if you are interested in learning more about studying in Ireland, arrange a free consultation with SI-Ireland today.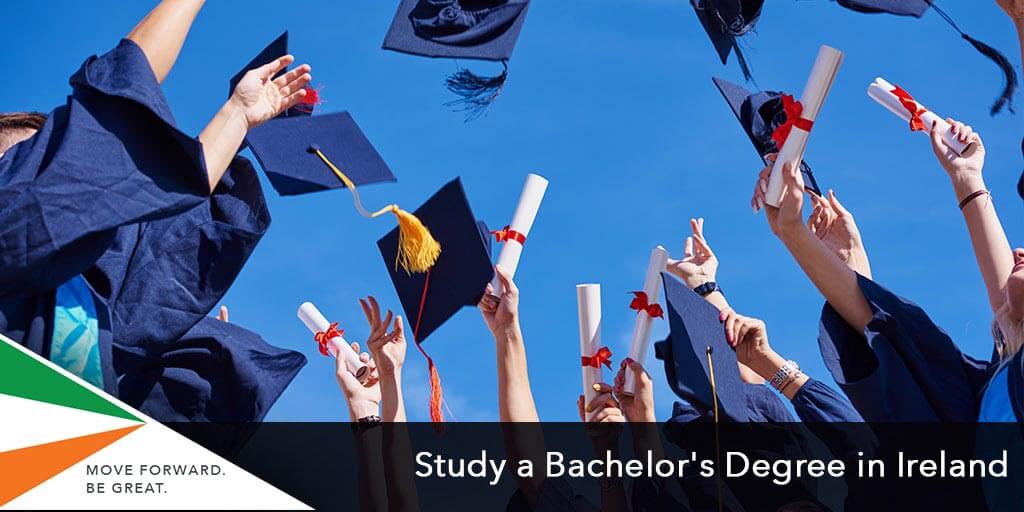 Why study a Bachelor's in Ireland?
There are many benefits of studying undergraduate courses and degrees in Ireland, including:
Ireland's high quality education system delivers university education that emphasises on meeting the challenges of a highly competitive economy
Bachelor's degree courses and modules are industry oriented and maximise knowledge transfer between industry and universities
3 or 4 year bachelor's degree in Ireland are available with options for a 4 years integrated masters course in subjects like engineering, science etc.
Most 4 year undergraduate degrees at Irish universities offer an optional placement year to emphasise on practice based learning and to enhance employment opportunities
Ireland university graduates are amongst the most skilled in the world and are actively sought after by corporate organisations, government agencies and NGOs
Universities in Ireland also offer International Foundation Year Programmes for students to gain subject knowledge in order to proceed on a full time bachelor's degree in Ireland
Ireland ranks 10th in the Global Peace Index of 163 countries and is therefore one of the safest study abroad destination for undergraduate students
Bachelor's degrees from universities in Ireland have universal accreditation and are internationally reputed and recognised by recruiters, employers and international institutions
Irish universities have state-of-the-art infrastructure and facilities with distinguishes academic staff comprising of distinguished faculty members and industry experts
Tuition fee for international students in Ireland start for as low as €8000 per year for undergraduate courses
International students in Ireland experience the warm hospitality of friendly Irish people and study in cities and campuses which are an amalgamation of hundreds of years of rich culture, history and modernity
Best Bachelor's Courses in Ireland
Some of the popular bachelor's courses in Ireland for Indian students include:
Study Undergraduate Courses in Ireland
Study undergraduate programmes in Ireland and apply with our international education consultants who can help you receive an offer with expert application support. Book a free consultation today.