Scholarships at the Technological University Dublin
Technological University Dublin is a public university in Ireland, a member of the European University Association and also Ireland's first technological university. TU Dublin was recently established in January 2019 following the merger of three top technical institutes of Ireland - Dublin Institute of Technology, IT Tallaght and IT Blanchardstown.
Studying a bachelors or a masters degree programme from TU Dublin offers many advantages to international students such as excellent career opportunities, globally ranked degrees, industry collaborated specialised programmes, smaller class size for higher student engagement and the opportunity to live and study in a vibrant city. Students are encouraged to study at TUD and scholarships of up to 50% off course fees are available to apply for.
Learn more about the best scholarships offered by TU Dublin to study a masters in Ireland below. For more information on scholarships in Ireland, book a free consultation with Ireland education specialists, SI-Ireland in Delhi, Mumbai, Bangalore, Chennai, Pune and Coimbatore.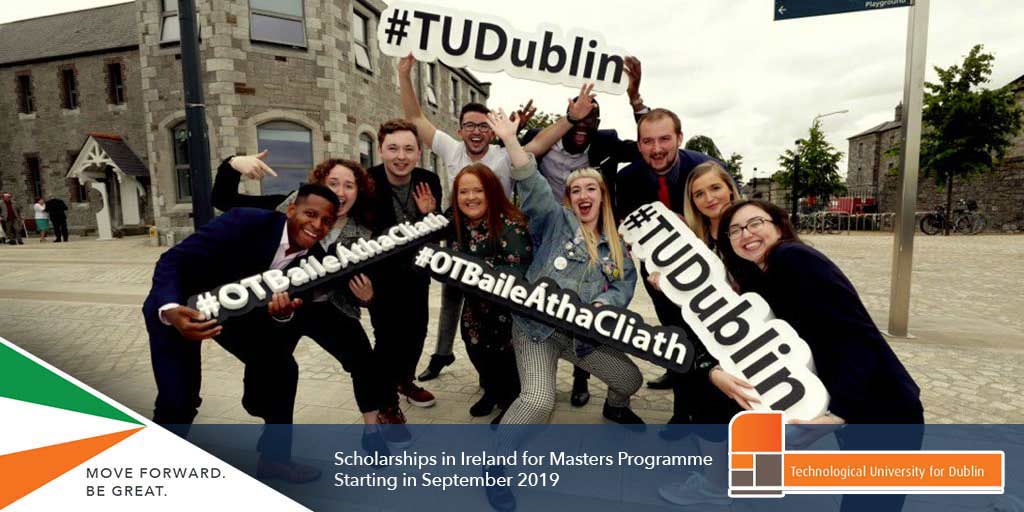 Scholarship Programme for Masters Students at TU Dublin for September 2019
The Centenary Scholarship Programme offers scholarships to students undertaking postgraduate studies at TU Dublin.
Students applying to four colleges - College of Arts & Tourism, Business, Engineering & Built Environment and Sciences & Health at TU Dublin are eligible to apply for this scholarship.
Scholarship amount covers the fee for one academic year i.e. 2019-2020.
The award amount will cover one half of the value of fee (i.e. 50% of the published fee) for the academic year 2019-2020.
Centenary Scholarship will be awarded to 60 international students on merit basis.
Available for applicants to the taught Masters (Level 9), full-time programmes only.
Students from all non-EEA/EU countries can apply.
Scholarships pertain to the programmes with September 2019 start.
Last date to submit applications for Centenary Scholarship Programme is 31st May.
Applicants must meet all academic and IELTS conditions to avail the scholarship.
Study in Ireland
Learn more about the eligibility requirements and application process to apply for scholarships and masters programmes in Ireland. Start by booking a free consultation with SI-Ireland today.