Ireland is a welcoming country known for its friendliness and hospitality, facilitating international students to adapt to life in the country. The country's rich history and ease of conversing in the English language, the beautiful Irish countryside, cheaper education compared to other English-speaking countries, a 2-year post-study work visa for students, and multiple options of scholarships in Ireland's universities are the primary reasons why it is fast becoming a major sought-out study abroad destination.
Tuition costs for studying in Ireland are lesser than in the UK. Fees vary depending on the institute you are applying to and the course you want to study. At the undergraduate level, the fee ranges from €9,850 to €55,000, while it remains between €9,950 and €32,000 at the postgraduate level. Other major expenses for students are living costs like travel, accommodation, and food. Living costs in Ireland are an estimated €8,000 to €12,000 per year.
Scholarships in Ireland help international students manage funds and get into Irish universities and courses that may have otherwise been too expensive to apply to. Irish government programmes, higher education institutions and other organisations provide grants for students and help them get substantial scholarships, including Ireland PhD Scholarship, Funded PhD Ireland, and sports scholarships Ireland.
Learn more about scholarships in Ireland below and book your free consultation to apply to the best Ireland scholarships with SI-Ireland today.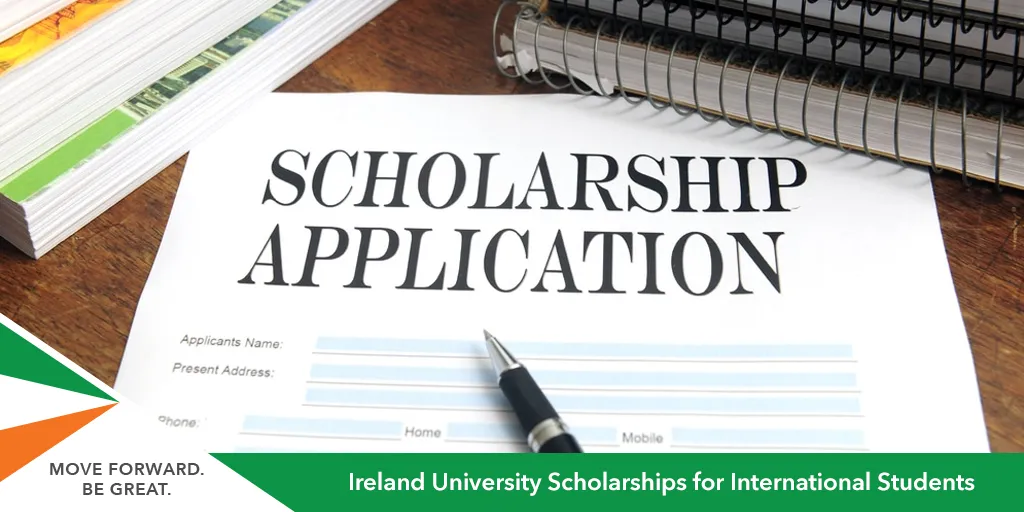 Scholarships in Ireland Guide
The major intake at Irish universities is during the month of September. Students who wish to apply for scholarships in Ireland should begin the application process as early as 6-10 months in advance. The criteria for awarding scholarships differ at each university, and students should check directly with the university before applying.
International students can apply to university scholarships or under national programmes, some of which offer a full waiver on tuition fees. To apply for scholarships, students need to have an offer for a full time taught master's programme in a recognised Irish university.
Almost all Irish universities offer scholarships to international students on tuition fees, usually ranging from €2,000-€5,000. Students are selected on merit basis and need to apply according to the university guidelines and requirements.
List of Scholarships in Ireland for International Students
The government of Ireland Masters and PhD Scholarships
Trinity College Dublin Masters Scholarship
UCD MSc Merit-Based Scholarships for International Students
MSc in Business Analytics Derek O'Connor Scholarship at Michael Smurfit Graduate Business School
UCD Michael Smurfit Business School MBA Scholarships
Scholarships by the Irish Research Council for Humanities and Social Sciences
Irish Aid Fellowships for Developing Countries for Study in Ireland (Fully-funded)
RCSI FutureNeuro Two Fully-Funded PhD Scholarships
Ph.D. Scholarship in Mediaeval History at Trinity College Dublin
University College Dublin Returning Study Abroad UCD Scholarship
Rising Talent Postdoctoral Research Fellowship Programme at Dublin City University
PhD Student Paid Fellowships for International Students at GCAS College Dublin
KBS PhD Research Departmental Scholarships at the University of Limerick
4-year Athena SWAN PhD Scholarships at Maynooth University
Study in Ireland
Contact SI-Ireland today to begin your Ireland university application for admissions to the September intake. For detailed information on available scholarships and their eligibility requirements, arrange your free consultation today.