Students who decide to pursue higher education overseas in an English-speaking country must showcase language proficiency, and in previous years, IELTS was the main way to do this. But in 2024, there are more options than ever for students who must meet target English language requirements.
Learn more about alternatives to IELTS for Ireland university entry below. If you want to learn more about Ireland's university entry requirements or to begin your application to study in Ireland, contact SI-Ireland today for a free consultation.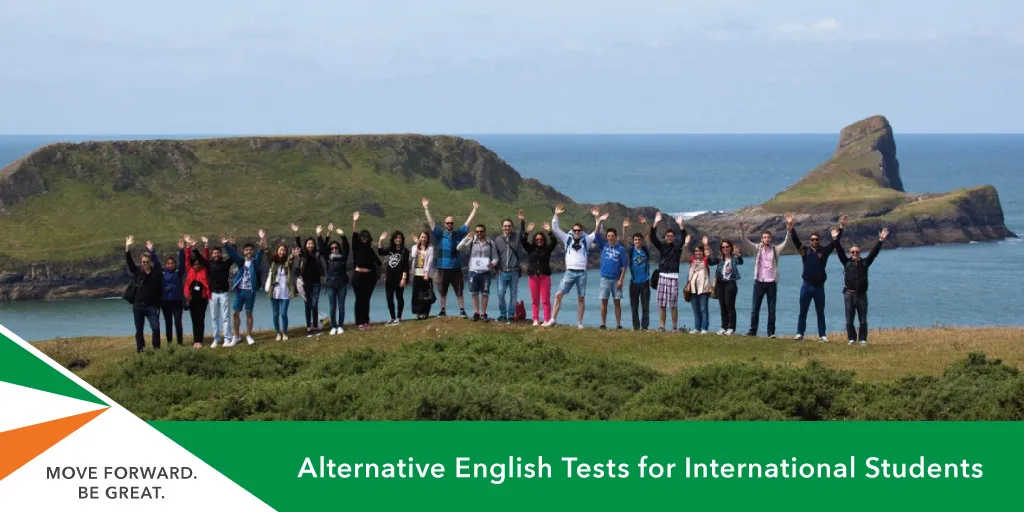 Alternatives to IELTS in Ireland
Some of the major options that are available as alternatives for IELTS to international students include:
- PTE Academic (Pearson Test of English Academic)
PTE Academic is an English proficiency test that Irish universities are increasingly recognising. PTE assesses speaking, listening, reading, and writing skills like the other tests.
- TOEFL
The Test of English as a Foreign Language is a prominent language proficiency test that is accepted by many universities in Ireland. TOEFL measures candidates' reading, writing, listening, and speaking skills, much like the IELTS exam. You may have to check the exact scores with the university to know how you need to perform on this test.
- Cambridge English Qualifications
Some universities in Ireland accept the Cambridge English Qualifications, such as the Cambridge Advanced or the Cambridge Proficiency exams, as proof of English proficiency. You can determine whether the institution you are applying to accepts these tests.
- Duolingo English Test
Duolingo also offers an English language proficiency test that is accepted by a growing number of universities worldwide. As it's a relatively new option, you may have to confirm whether the test scores are accepted.
- Language preparation programmes
Some universities offer conditional admission to international students who successfully enrol and complete their English language programmes. Here, you must complete the programme and meet the specified language requirements before transitioning into your desired degree course.
Other exemptions
In some cases, Irish universities may also exempt international students from English proficiency tests if they have completed their previous education through an English-medium institution or from English-speaking countries.
List of Universities in Ireland without IELTS Requirements
Many top universities in Ireland need English language proficiency as part of the admission process.
Entry Requirement for Ireland Universities
A general overview of the admission process to study in Ireland is available below:
Academic qualifications
The exact academic background required for higher education in Ireland will depend on the education level you seek, the institution, and the course. Generally, you must have acquired a secondary school education to pursue undergraduate degrees. These can be international qualifications that are equivalent to the Irish Leaving Certificate. A relevant bachelor's degree would be needed for students who want to take up postgraduate studies.
English proficiency
For all English-speaking countries, this can be considered one of the most crucial requirements for students whose first language during their previous education has not been English. Popular English language tests can be found above.
Specific program requirements
There may be specific requirements in pursuing some courses, details of which are usually present on the university's official website. You may have to check these separately to find which conditions must be met to take up those courses.
Health insurance
All international students must have a health insurance plan to study in Ireland. Some universities may be providing the plans as part of the admission process, but others may not, and if that is the case, you may have to take up private health insurance plans.
Additional Requirements
If the institution you are applying to doesn't require English language test scores, you may have to take a language preparation course before starting your desired course. In this way, the universities ensure that your language understanding is at par with university standards. Once you complete the language programme, you can advance to pursue the course.
The language requirements for study visas in Ireland may differ slightly from the university's cut-off, which can lead to issues when applying for the study visa. You must check the threshold for obtaining a student visa without IELTS.
Study in Ireland
If you need assistance understanding what entry requirements you need to reach for entry to an Ireland university, contact SI-Ireland today for a free consultation.
Study in Ireland without IELTS FAQ
Is IELTS compulsory for an Ireland student visa?
IELTS is not compulsory for a student visa in Ireland; other options are also available.
How are PTE Academic and IELTS different?
Though PTE Academic and IELTS are standardized English language proficiency tests, they mostly differ in format and scoring. PTE Academic is a computer-based test that assesses speaking, listening, reading, and writing skills through various tasks. IELTS, on the other hand, includes both paper-based and computer-based options. The scoring systems also vary: PTE uses a points-based system, while IELTS gives band scores.
Can I get permanent residency (PR) in Ireland without IELTS?
You can get permanent residency in Ireland without IELTS by proving your English language proficiency through other tests.
Can you work in Ireland without a visa?
No, you can't work in Ireland without a visa.