Griffith College is a private higher education institution having campuses in Dublin, Cork and Limerick. Griffith is Ireland's largest independent third-level institution that enjoys a national and international reputation for student success. Founded in 1974, the college is now home to over 7,000 students from more than 77 countries and offers a broad range of undergraduate and postgraduate programmes in business, law, computing, design, media, and more.
Griffith College is committed to providing students with the skills, knowledge, and experiences needed to succeed in their chosen career pathways and positively impact their communities. It has gained an award-winning reputation for providing first-class lectures and excellent study materials to students. Courses at the university are accredited by Quality and Qualifications Ireland, giving students the assurance that they indeed get an education through the highest quality standards.
Learn more below about Griffith College, and if you want to apply, book a free consultation with SI-Ireland today to start your application.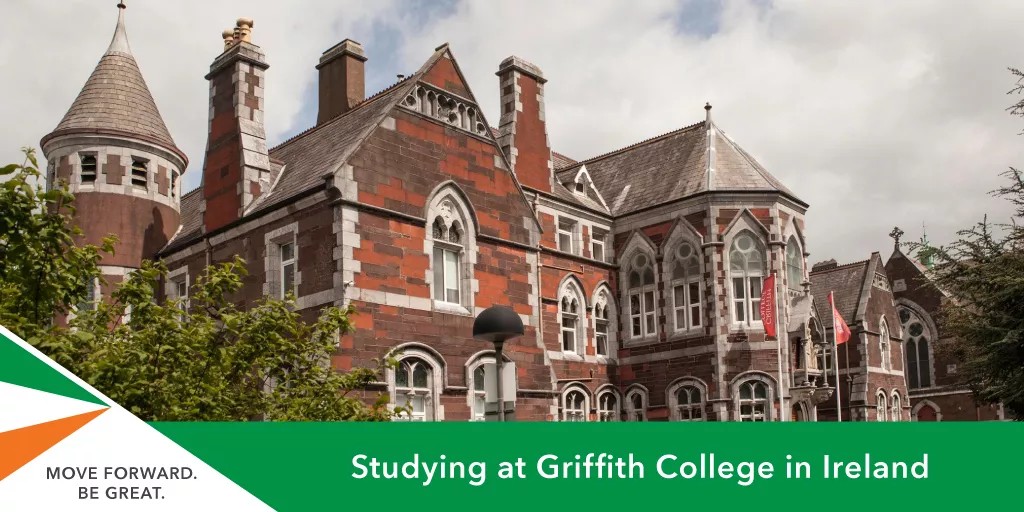 Why Study at Griffith College?
1. High-quality education
The college is known to provide excellent educational programmes at various levels. These include undergraduate, postgraduate, professional, and short-term courses, foundation programmes, and English language courses. Being accredited by QQI, the quality of the courses is top-notch, giving students the perfect opportunity to study exceptional course materials. The fields of study that are most popular at Griffith College include Business, Computing, Law, Design, Media and Journalism, Health Sciences, Hospitality and Culinary Arts. Some of the courses are accredited by professional bodies such as CPA, ACCA, and Engineers Ireland.
2. Student support
In order to provide a comfortable learning environment that leads to professional and personal growth among students, Griffith College offers many support services. The Careers Office is the space that helps students transition from their college life to that of a global workspace. Through this office, the college provides career-related services, shares job vacancies, and organises events for the professional development of students. The college also helps students when they face issues while studying or on the personal front by providing counselling services on campus. Academic advising is also available for students when they need guidance on educational matters.
3. Diverse and vibrant campus life
Griffith College has a diverse student body, with many coming from different backgrounds and more than 77 countries. The Students' Union organises events throughout the year to enable students to merge well with others. Another way to get acquainted with other students is to participate in clubs and organisations. These make the environment at the campus truly vibrant as students with similar interests can get involved in activities including football, badminton, volleyball, book club, comedy, fashion and films, among others. There are societies for international students, African Studies and Indian Students. Fitness facilities are also available to help students stay fit while pursuing their education and taking a break when needed.
4. Small class sizes
One of the most important parts of getting quality education involves having personalised attention from the professors. This is very much possible at Griffith College as the average lecturer-to-student ratio is 1:20. Such numbers enable the faculty members to give greater attention to students and help them on a personal level when needed. This way, the mentorship that is provided to students becomes even more impactful.
5. Campus locations
The main Griffith College campus is in Dublin, which has some of the best resources and services available for students. Dublin, in general, is also a great city for students who can get to experience the beauty of the region as well as the cultural diversity. Being the largest and the capital city of Ireland, it provides students with the best possible opportunities in terms of education, unique experience and also job opportunities which are many to come as the major global organisations have their offices in Dublin. The other cities where Griffith College has its remarkable campuses include Cork and Limerick, both of which are also well-known for giving students diverse options to enjoy, explore and thrive while pursuing their education.