Psychology, the study of the human mind and behaviour, fascinates many. The intriguing subject of human emotions and their reactions is among the most popular study topics worldwide. Over the last couple of decades, Ireland has emerged as one of the most sought-after destinations for studying psychology. The country is home to several top universities offering a range of degrees to be a psychologist.
Psychology is a popular subject area that can be studied with different specialisations. As a broad field, it offers a variety of career options to graduates, and commonly gained skills after studying psychology degrees include interpersonal and collaborative skills and the ability to critically evaluate issues with knowledge based on various disciplines like arts, humanities, science, and research.
Universities in Ireland typically offer one-year master's degrees in Psychology and three-year undergraduate programmes. Known for their research-led curriculum, psychology modules at Irish universities include research methods, statistical analysis, brain behaviour and other modules of specialised psychology branches such as criminal, educational, law, applied and forensic.
If you want to study specialised master's courses in Psychology, start by arranging a free consultation with SI-Ireland. Learn more about how to apply, university deadlines, scholarships and funding to study in Ireland.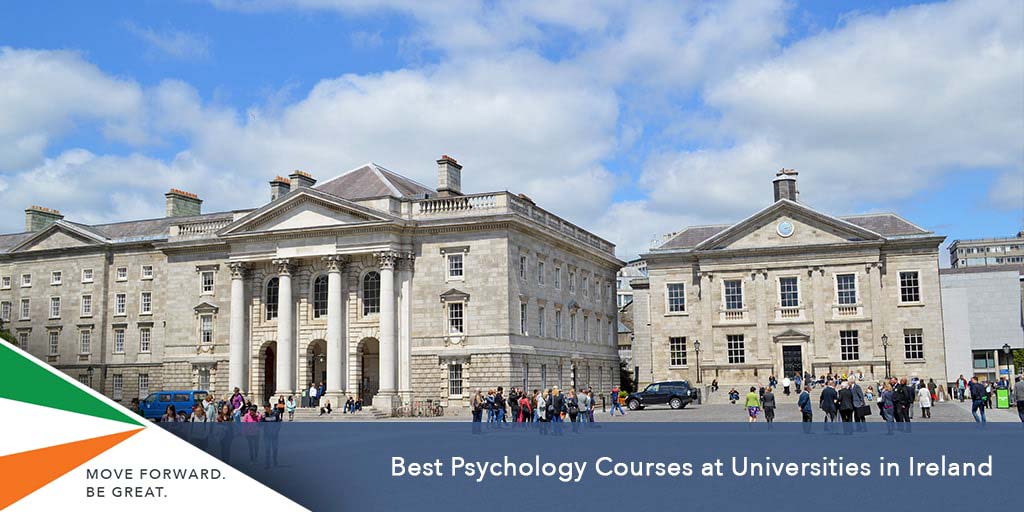 Best Universities in Ireland for Psychology
Trinity College Dublin
The School of Psychology at Trinity College Dublin is among the most prestigious in Europe. TCD's MSc in Applied Psychology course takes students on a detailed journey to understanding various facets of applied psychology, helping them gain a deeper knowledge of the effective application of psychology.
During the programme, students will get acquainted with several key subjects, including the theory of psychotherapy, applied forensic psychology, and counselling skills.
University College Dublin
The UCD School of Psychology offers several undergraduate and postgraduate degrees in psychology, including MPsychSc Psychological Science, one of Ireland's most popular programmes. The one-year full-time course teaches you about psychological discourses, clinical cases in neuropsychology, human rights theory, and mindfulness basics, among other topics.
Designed by expert psychologists for professional skills acquisition, the programme promotes the active participation of students and collaborative research.
University of Galway
The Bachelor of Science in Psychology at the University of Galway is one of Ireland's most impactful psychology courses, thanks to its emphasis on studying behaviour and mental processes. The three-year undergraduate degree programme provides an ideal foundation for a flourishing career in the field.
Some major topics covered during the course are Biology & Behaviour, Personality Theories, Psychology of Learning, and Psychological Measurement. Year three also includes optional study abroad and work placement opportunities.
University College Cork
University College Cork's MA in Applied Psychology allows you to explore psychological theory in great detail and learn to analyse real-world situations. Graduates acquire various skills, including appraising psychological studies and critically making effective working relationships.
The programme covers a range of essential subjects, from cognitive neuroscience to community psychology and from psychological principles to critical presentation. Students also get an opportunity to gain relevant work experience through the six-month placement module.
Study in Ireland
If you want to study in Ireland and learn more about the foundation, undergraduate and postgraduate courses in psychology, book a free consultation with SI-Ireland today.