Many countries around the world are allowing Indian tourists to drive rented cars with their Indian driving license. This is especially true for countries seeking to promote tourism and attract more Indian visitors. European countries like the UK, Ireland, France and Germany are some of the more popular destinations where Indians on visitor visas are allowed to drive on their local driving license.
These countries also have a huge student community from India studying undergraduate and postgraduate courses at their world class universities. Subject to the fulfilment of certain conditions, Indian students are also permitted to drive in Ireland and the UK using their Indian driving license.
Read below to learn more about driving in Ireland with an Indian Driving License. Book a free consultation with SI-Ireland and learn more about studying in Ireland at some of the best global universities.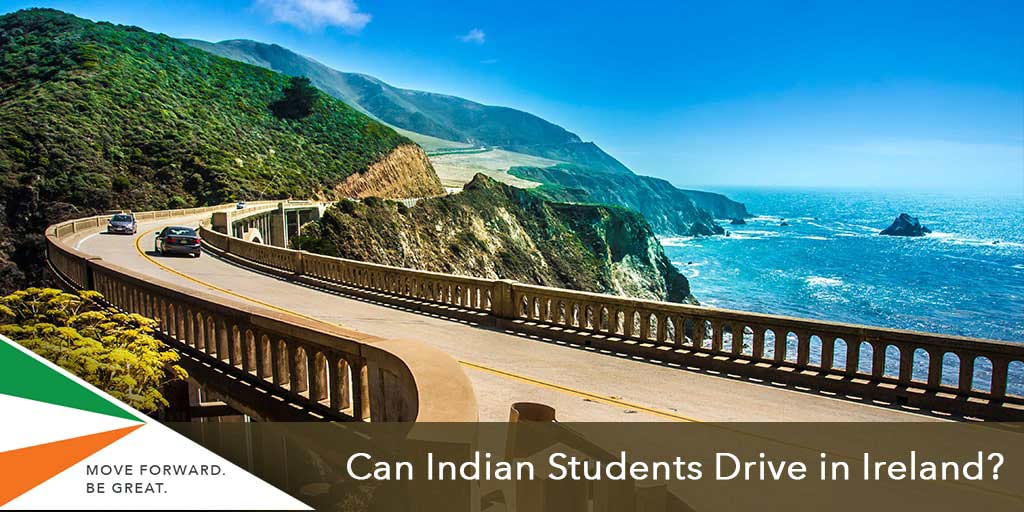 Driving in Ireland with Indian Driving License
Visitors in Ireland with a current and valid driving license from their home country, including EU/ EEA countries or any state outside the EU/EEA, are permitted to drive in Ireland for a period of up to 12 months. This is applicable to all international and Indian students with Ireland student visa who have taken up undergraduate or masters programmes at Irish universities.
However, if you plan to stay in Ireland beyond a year or take up normal residency in Ireland (requiring you to stay in Ireland for at least 185 days each year), due to personal reasons or to continue your course, you will need to apply for an Irish driving license.
For obtaining an Irish driving license one must complete the entire procedure of applying for a driver license in Ireland. This includes passing the driver theory test, getting a learning permit and taking the Essential Driver Training (EDT) before the final driving test. The EDT comprises of 12 one hour classes which must be completed in order to take the final driving test, upon passing which an Irish driving license may be granted.
Minimum Driving Age in Ireland
The minimum age to drive in Ireland is 17 years old for cars and vehicles with a maximum of 8 passenger seats
Minimum age for driving work vehicles, tractors and mopeds<45 km/h is 16 years
Rent a Car in Ireland
Visitors and students in Ireland can rent a car and drive with their home country driving license subject to the following:
The minimum age to rent a car or any other vehicle in Ireland is 21 years
Drivers below the age of 25, i.e. 21-24 years are required to pay an insurance surcharge of about 20-25 Euros per day for the rented vehicle
Advice for Indian students driving in Ireland
Traffic drives on the left side in Ireland similar to the UK
Ireland uses the metric system for road signs and speed limit and distance is mentioned in kilometres
It is compulsory to wear seatbelts in Ireland for front and rear seats
Booster seats or appropriate child restraint systems must be used for children under 12 years of age
Use of handheld phones while driving is an offence in Ireland
Drink driving is a serious offence
Study in Ireland
Are you interested in studying in Ireland? Book a free consultation with SI-Ireland to find out more about Irish universities, courses, tuition fee and all related Ireland study information for Indian students.