Ireland is a lively place to live and study and is fast becoming a must-visit destination for people across the world, with two of its cities - Galway and Dublin - named as two of the world's friendliest cities by International travel magazine Condé Nast readers. Education in Ireland is also gaining popularity among Indian students looking for a globally recognised bachelors and masters degree at affordable universities.
If you are soon to join an Irish University or have already processed your application to study in Ireland, here is some useful information to give you a head start for this new chapter of your life. Want to begin your application? Arrange a free consultation with SI-Ireland today.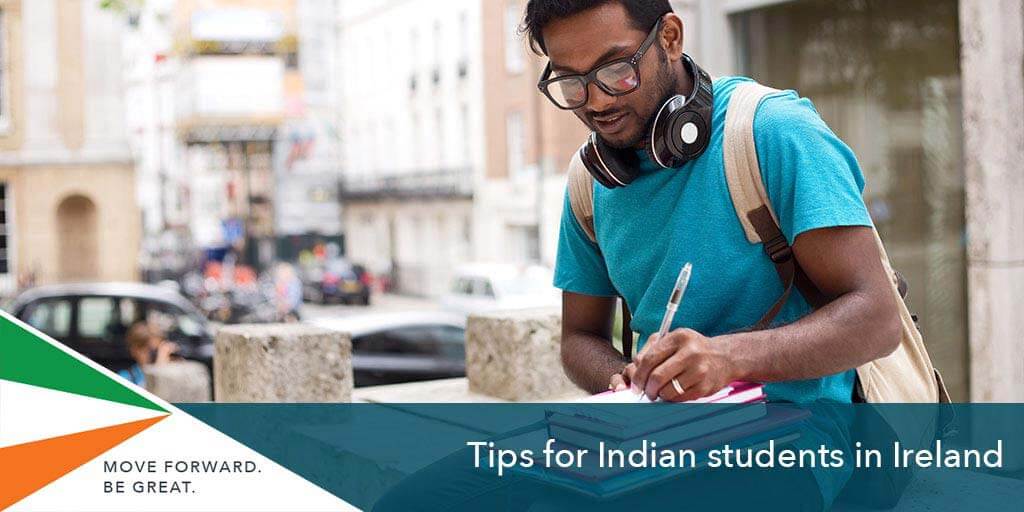 Tips for Indian Students in Ireland
Ireland is a truly unique country, with beautiful cities and countryside to enchant you, and friendly fun-loving people to warmly welcome you. Studying at Ireland's top universities can be life changing for Indian students. The following tips can help you have a smooth hassle free experience when in Ireland.
1. Airport Transfers
Upon arriving in Ireland students can take either cabs, bus or train to nearby cities and university campuses which are all well connected to the international airports of Dublin, Shannon and Cork. Irish Rail, Bus Eireann and private coaches provide services to locations around Ireland.
2. Collect your Residence Permit Card
Students who need to stay in Ireland for a period longer than 90 days must register with the Irish immigration office in person and collect your Irish Residence Permit (IRP) card. You can also book an appointment online with the registration office for the verification of documents after which the Immigration office will stamp your passport and give you a registration certificate which is the IRP card.
3. Get your own Bank Account in Ireland
Students in Ireland can open a student bank account in Ireland with several Irish banks offering various services to the students at special student rates. Some banks even offer free banking services to students. It is advisable to open a bank account soon after arriving in Ireland. Documents required for opening a bank account include passport/driver's license, proof of home address and Irish address.
4. Attend University Orientation Programmes
Every university organises student orientation programmes for the new students immediately before the start of academic session. Orientation programmes welcome students and inform them about the various facilities, services, support and guidance available to students on campus and about the structures and procedures of the university.
5. Get a Student Travel Card
A Student Travel Card which costs around €13 - €15, is a student ID and discount card which offers upto 40% discounts on various public transports including rail and bus networks as well as some retail outlets.
6. Enjoy Irish Culture, Lifestyle and Weather
Prepare yourself for the mild Irish weather and unpredictable rain. Pack your warm clothes, rain jackets and umbrellas. Ireland is full of fun, culture and history. The best way to enjoy your stay in Ireland is to visit the local cafes, markets, art galleries and countryside villages and accept the warm hospitality of friendly Irish people.
Study in Ireland
Apply to study in Ireland with SI-Ireland, which offers university application and Ireland study visa services from its offices across India. Arrange a free consultation to begin today.