Studying an MBA in Ireland helps students gain an international perspective and learn management in a rapidly changing global business environment. If you choose to study for an MBA in Ireland, you can complete a master's of business in less time and at a lower cost than other European and American universities.
A master of business administration in Ireland offers lots of flexibility in course duration and course modules, while certain Irish MBAs can be much cheaper than those in the UK. Employability rates are high, as are the average salaries once your course is completed.
Learn more about studying for an MBA in Ireland below, and if you would like to begin your application, arrange a free consultation with SI-Ireland today.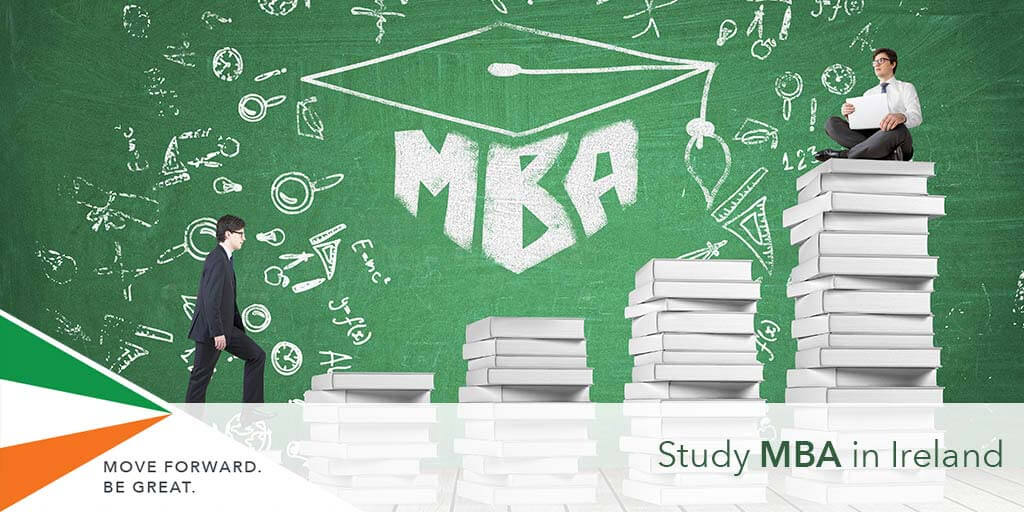 Top 10 MBA in Ireland
The Trinity Business School at TCD offers a range of MBA programmes for students looking to further their business education. They can take up the Full-Time MBA, a one-year program designed for students who want to accelerate their careers and develop their leadership skills. Other major programmes at Trinity include Executive MBA (Part-time) and Flexible Executive MBA. Trinity Business School's MBA programmes are accredited by the Association of MBAs and are designed to provide students with a high-quality business education. They also offer a range of learning opportunities, including case studies, simulations, and team projects, and allow students to network with other professionals from around the world.
The Michael Smurfit Graduate Business School at UCD has offered high-quality business education since 1908. Currently, the university offers a Full-time MBA, which is a one-year course and a Modular Executive MBA, which is delivered to working professionals in a part-time mode. The business school is globally ranked among the best and holds the prestigious triple accreditation from the European, UK and US accrediting bodies. UCD has an incredible faculty comprising 100+ teaching specialists who have expertise in core disciplines of business and management.
The University of Galway's MBA programme, accredited by AMBA, is a premier choice in Ireland. Noteworthy features include real-world learning through company-based consultancy projects, research-led teaching by faculty with business backgrounds, and personalised development with coaching from industry leaders. Students can tailor the programme to their needs, participate in community-based learning, enjoy small classes, and utilise state-of-the-art facilities. Networking opportunities with the MBA Alumni Association and an exceptional return on investment make this programme highly attractive.
The DCU Business School offers a top-ranking Executive MBA degree that is a two-year part-time programme. During the first year, students develop an understanding of the foundational subjects and the second year is characterised by an integrated approach to education. One of the best aspects of studying for an MBA degree at DCU is that the class sizes are small, enabling students to have an enriching learning experience. The Association of MBAs accredits the programme and is among the best in the country.
The Faculty of Business at Technological University Dublin provides several MBA pathways that can be taken to earn the prestigious degree by students and working professionals. Students have the option to take up Executive MBA, Flexible MBA Pathway and Executive MBA in Life Sciences Leadership, which is a first-of-its-kind programme in Ireland that has been designed to meet the needs of leaders in the Life Sciences sector. The Flexible MBA Pathway enables students to earn a Postgraduate Certificate in the first year, a Diploma in the second year and MBA by the end of the third year.
The DBS MBA programme, available as a one-year full-time or two-year part-time option, equips a diverse group of learners with the academic knowledge, analytical skills, and innovative management perspectives required for effective organisational management in today's highly competitive global market. This programme prepares students for public and private careers, fostering excellence at an executive level.
The MBA in International Business Management is an innovative programme designed to prepare graduates for careers in the global business arena. Key features include international diversity, practical industry connections, competitive pricing, and flexible study options. This programme prioritises student-focused teaching and offers an Accreditation of Prior Learning Experience (APL/APEL).
Athlone Institute of Technology offers a Master of Business programme for graduates from various business-related disciplines. This degree enhances skills and knowledge, creating versatile job opportunities in the global business landscape. The curriculum emphasises engagement with external businesses, fostering professional skills in team collaboration, project management, research, and report writing.
The MBA at the National College of Ireland provides a solid theoretical foundation in management disciplines, emphasising practical applications in real-world scenarios. It covers enterprise, leadership, organisational management, people management, strategy, decision-making, financial resource management, and economics.
The MBA in Strategy at Munster Technological University enhances learners' leadership and strategic management skills for personal and organisational success. This programme encourages professionals to evaluate and improve their leadership style, preparing them for senior-level roles. It fosters an understanding of how different aspects of an organisation are interconnected and how each function contributes to achieving organisational goals.
MBA entry requirements in Ireland
International students will need an upper second-class honours degree or equivalent to study for an MBA in Ireland. They must also have at least 3 to 5 years of professional work experience. English language requirements include an IELTS score of 7.0, with no individual component lower than 6.5. Students must also have a GMAT score of 550 - 600.
Careers Options after Studying an MBA in Ireland
Popular jobs for MBA graduates require professional qualifications and specialisation in finance and accounting, international trade, human resources, healthcare, public administration, leadership, sales and marketing and project management.
Study MBA in Ireland
If you want to study master's in business administration in Ireland, arrange your free consultation with SI-Ireland today.