Ireland is known for having one of the best education systems in the world, providing high-quality education at all levels. The Irish education system is divided into three main levels: primary, secondary, and tertiary education. Primary and secondary education is compulsory for all children in Ireland between the ages of six and 16, while tertiary education is optional and includes universities, colleges, and vocational institutions.
The Irish tertiary education system attracts thousands of international students each year who come to the country for various reasons. Irish education provides international students with a high standard of education, scholarship opportunities, excellent career prospects, and an excellent quality of life. All these factors lead to a high international student population inflow in the country.
If you too want to be a part of the international student community in Ireland, book a free consultation with SI-Ireland today to get all the relevant information regarding scholarships, best courses and universities.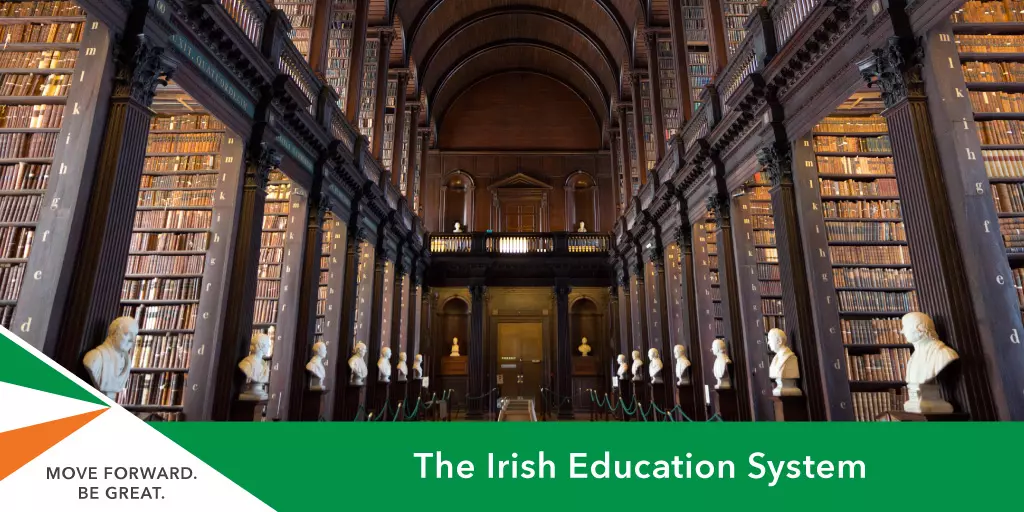 Education Levels in Ireland
The education system in Ireland is well-known for its quality and standards and is classified into four primary levels of study.
1. Basic Level of Education
The first level of study is the Basic Level of Education, which ranges from Level 1 to Level 3. It includes primary education, which is mandatory for all students between the ages of six and 12, followed by secondary education, which lasts for six years.
2. Diplomas and Certificates
The next level is Diplomas and Certificates, which range from Level 4 to Level 7. This level allows students to gain technical and vocational skills, which can help them join the workforce. Courses at this level can be completed in a shorter duration and allow students to explore various career options.
3. Bachelor's Degrees
The third level includes bachelor's degrees, which is divided into two parts - Level 7 and Level 8. Level 7 courses generally last three years, and Level 8 courses can be completed in four years. This level of education provides students with in-depth knowledge of their chosen field of study and prepares them for their careers.
4. Master's Degrees
Finally, Ireland's highest level of education is a master's degree, which ranges from Level 9 to Level 10. This level allows students to further specialise in their chosen field of study and develop advanced research skills. Master's Degrees are offered by universities, institutes of technology, and other specialised colleges and institutions.
Tertiary Education System in Ireland
The tertiary education system in Ireland comprises universities, institutes of technology, and colleges of education. These institutions attract international students from across the world to pursue quality education at some of the most prestigious universities and colleges. Ireland has seven universities, 14 institutes of technology, and several other colleges and institutions that provide vocational training and education.
1. Universities in Ireland
Ireland has some of the oldest and most respected universities in the world, offering a wide range of courses and programmes to both domestic and international students. The system of universities is known for its quality teaching, research, and innovation, making it an attractive destination for students seeking a world-class education. Ireland has seven universities, each with its unique strengths and areas of expertise. These universities are spread throughout the nation, with campuses in urban and rural areas.
They offer a wide range of courses, from undergraduate to postgraduate levels, covering a diverse range of subjects such as arts, sciences, business, engineering, medicine, and more. Many of these courses are taught by world-renowned academics, and the universities have state-of-the-art facilities to support teaching, research, and innovation.
2. Institutes of technology
Institutes of technology are a unique feature of the Irish higher education landscape, offering a practical, hands-on approach to learning that is highly valued by students and employers alike.
These institutes provide a diverse range of courses that are specifically designed to prepare students for careers in areas such as engineering, science, computing, business, hospitality, and creative arts. Institutes of technology are recognised globally for their excellence in teaching, learning and research abilities, as well as their strong links to industry. They offer a range of academic programmes that have been designed to meet the knowledge needs of modern society and the changing demands of the workforce.
3. Private Colleges
Private colleges in Ireland are educational institutions that operate independently of government-run universities and colleges. These colleges offer undergraduate and postgraduate courses in various fields, including business, law, healthcare, and arts and humanities. Private colleges in Ireland are known for their flexible course structures, small class sizes, and personalised attention to students.
Private colleges offer industry-focused programmes that prepare students for specific careers and professions. While private colleges may have higher tuition fees compared to public institutions, they often provide scholarships and financial aid to deserving students.
4. Specialised Colleges
Specialised colleges in Ireland are educational institutions that provide focused training and education in a specific area of study. These colleges offer programmes that are tailored to meet the needs of industries that require specialised skills and knowledge. Examples of specialized colleges in Ireland include art and design schools, music colleges, film schools, and culinary institutes. The curriculum of specialized colleges is often developed in collaboration with industry experts to make sure that students are well-equipped with the skills and knowledge required to succeed in their chosen field. These colleges often provide state-of-the-art facilities and equipment to facilitate hands-on learning and practical experience.
Study in Ireland
If you want to study in Ireland ahead of the upcoming intake, arrange a free consultation with SI-Ireland today.