What are the requirements for getting an Ireland Study Visa?
If you are interested in studying a bachelor or masters degree in Ireland, it is important for you to have a clear idea about the Irish study visa requirements. The student visa process for Ireland is slightly different from countries such as the UK and the US, with Ireland having stringent funding and documentation requirements which must be followed in order to avoid a visa refusal. It is worth noting however that unlike the UK and the US, there is no visa interview for an Ireland student visa.
Important Notes
A minimum IELTS score of 5 overall is needed to be eligible
Application for a study visa can be made three months before the date of your arrival in Ireland
The Ireland visa application processing time is around 4 to 7 weeks
Your selected course in Ireland must fall under the Interim List of Eligible Programmes
The duration of the course will determine the type of Study Visa you apply for
A fee of €100 must be paid for a multiple entry visa
To learn more about the Ireland Study Visa application process, book a free consultation with experienced visa counsellors at SI-Ireland's offices in more than six Indian cities.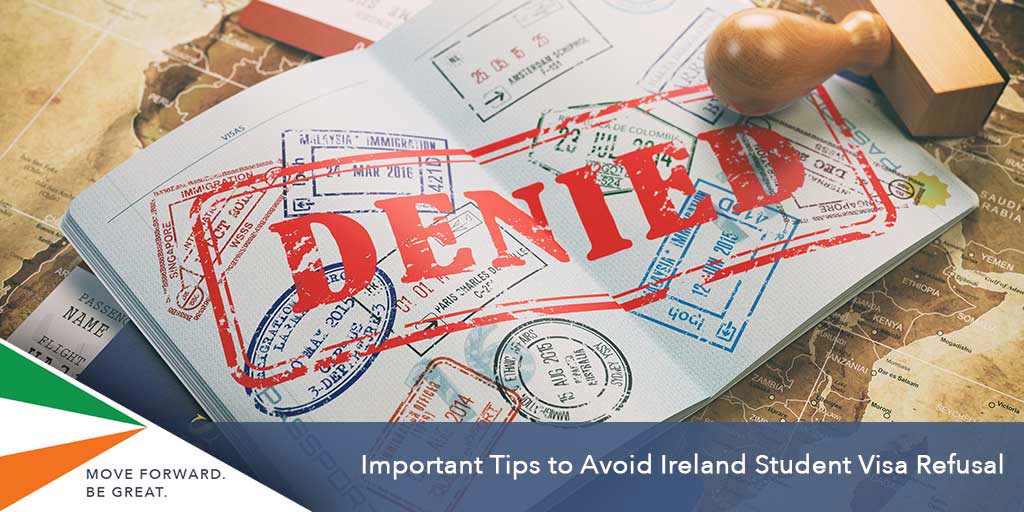 Irish Study Visa Requirements
The applicant must show sufficient funds to cover the entire study period in Ireland, including the total tuition fee of programme and the living costs for the whole period of stay
It is necessary to disclose a bank statement with sufficient funds for a period of last six months up to the date of visa application
In case of a sponsor, all relevant documents proving his/her financial capabilities must be submitted
A proof of relationship between the sponsor and the applicant must be provided
The applicant should be able to satisfactorily prove the source of all funds
In case of bank loans supporting financial documents and bank letters are a must
Applicant must disclose their previous travel/ immigration history
The student must explain satisfactorily any gap between study and employment through supporting documents
There must be a logical pathway for the proposed course of study in Ireland
Applicant must demonstrate a clear intention and plan to return to their home country
Applicant must submit a Police Clearance Certificate
A copy of the medical insurance must also be attached to the visa application
For detailed information regarding the various types of financial and supporting documents to be submitted with the Ireland student visa application, visit our offices in India for a free consultation with experienced visa counsellors.
Study in Ireland
Begin your applications to study in Ireland for courses starting from January 2019 onwards. Enquire now with SI-Ireland and learn more about the available courses, universities and scholarships.