The South East Technological University (SETU) is a public technological university in the South East region of Ireland.
South East Technological University is a centre for innovation, opportunity and growth for the region and beyond. According to the university's vision statement, it is a place where the whole community works to achieve global impact. SETU does this by providing exceptional opportunities for the region, including students, businesses and regional partners. The university offers a variety of courses at different levels, including undergraduate and postgraduate programmes in business, technology, engineering, arts, humanities, and sciences, among others.
If you want to study at SETU, you can book a free consultation with SI-Ireland today to get all the relevant information and start your application process.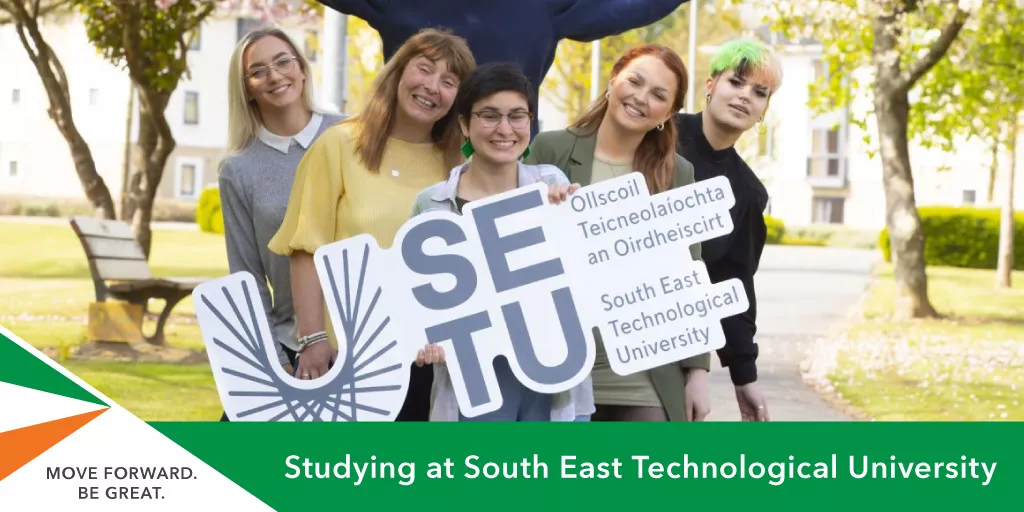 Five Reasons to Study at South East Technological University
1. Wide range of courses
SETU offers an impressive range of courses for international students. At the undergraduate level, students can choose from more than 140 courses across three campuses in Waterford, Carlow, and Wexford. At the postgraduate level, SETU offers a wide range of taught and research courses at the Carlow and Waterford campuses. Around 50 part-time courses are also provided in a range of disciplines across different campuses. Funding is available for many of these courses through sources like Skillnets and Springboard. Apprenticeship programmes are also available for students who can gain theory-based knowledge and training in the practical aspects of the chosen method.
2. Excellent teaching and infrastructure
The teaching methodology at SETU is designed to cater to the needs of students. Lecturers believe in the importance of experience and knowledge, which is why SETU courses are delivered by experienced faculty members with years of insights from their respective fields. Many practical elements are also ingrained in the curriculum after feedback from students and employers. This enables students to learn the latest skills that would help them in their career prospects. The infrastructural facilities at the university are designed to give a unique experience to students with advanced classroom environments and labs to engage in practical projects.
3. Multicultural community
Every year, SETU welcomes students, staff and researchers from various backgrounds and nationalities. South East Technological University is committed to having experienced faculty members who deliver SETU courses. Applicants from the European Union and other countries can take undergraduate and postgraduate courses in various exciting fields. Students at SETU also get to experience a truly global community as they have the opportunity to study abroad. This happens due to the partnership between the university and more than 100 educational institutions across the continent, through which students spend time at the host university during their study years.
4. Multiple locations
South East Technological University is a multi-campus university in Waterford, Carlow, Wexford, Wicklow and Kilkenny. The wide range of options in terms of campuses allows students to take up the location and the courses that best suit their interests. Overall, the community of students at the university has almost 18,000 students and over 2,000 staff members. The idea has been to create a comprehensive institution that can help students to grow exponentially by taking advantage of the various locations and their different services.
5. Research opportunities
SETU is a place where new ideas are constantly welcomed to integrate those into teaching and also come up with the latest innovations. Through the expertise of academics and research groups at the university, SETU management aims to work with ambitious companies and other institutions of the region to engage in new thinking methodologies, businesses and services. SETU is a catalyst for regional growth due to its collaboration with industries that have impacted the area and other parts of the European Union.
Study at South East Technological University
If you want to study at SETU, arrange a free consultation with SI-Ireland today.