Independent College Dublin (ICD) is a private third-level institution located in the heart of Dublin, Ireland. It was established in 2007 and currently offers a diverse range of undergraduate and graduate programmes in business, law, psychology, and computing. It is particularly known for its business and law courses and believes in imbibing an entrepreneurial spirit among students. Most courses have a progressive structure that enables students to develop skills needed for a growing economy.
Independent College Dublin courses lead to certificates, diplomas, and undergraduate and graduate degrees and the overall environment at the college is supportive and enhances the learning experience as faculty engage in innovative teaching methods.
If you are interested in studying at Independent College Dublin and want to find more reasons to make a solid decision, keep reading ahead to know the three major reasons. You can also book a free consultation with SI-Ireland today to get all the relevant information and also start your Ireland application at the earliest.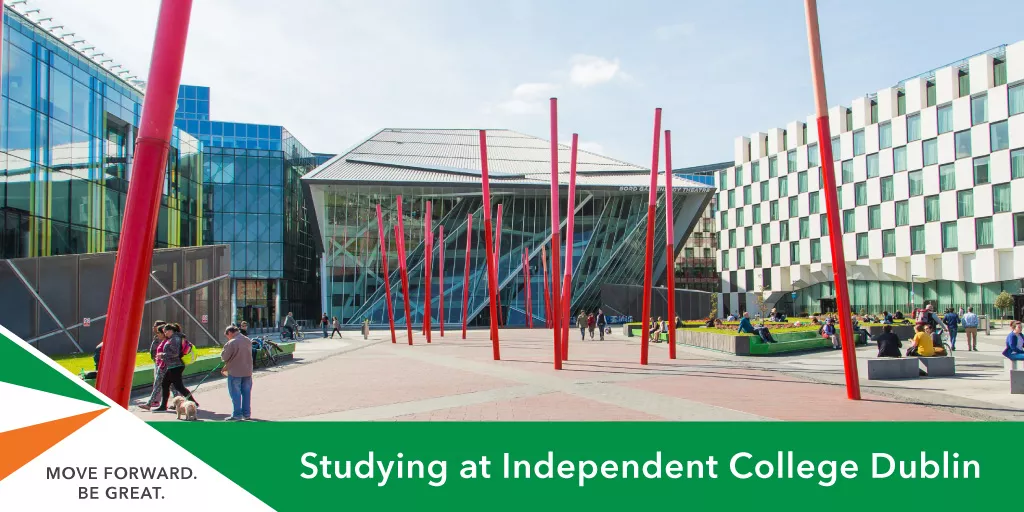 Why Study at Independent College Dublin?
1. High-quality educational programmes
ICD is committed to providing high-quality education and preparing students for success in their chosen fields. The college imparts transformative education to students through a wide range of courses accredited by Quality And Qualifications Ireland, ensuring that the students get the highest standard of knowledge and overall experience.
Independent College Dublin courses are designed to equip students with the relevant knowledge, latest skills, and practical experience they need to succeed in today's competitive job market. Most of the courses are economy-linked and have a strong focus on employability. The college is also connected to the business community, which inspires students to become critical thinkers, lifelong learners, and change leaders when they enter the workforce.
2. Supportive and innovative learning environment
With high-quality courses, the environment also makes it possible for the students to get the best experience. The innovative teaching methods help students develop core skills needed to have exceptional careers. They get the chance to do case studies and group projects and also gain real-world experience through the Experiential Learning programmes. The college fosters academic excellence, personal growth and professional development, not just through the programmes but also through the various services. These student support services include academic advising, career counselling, and study abroad opportunities. The Social Programme team at the college organizes various events and activities, especially for international students, to get insights into Irish culture.
3. Perfect location
ICD is located on the edge of Silicon Dock, which is in the heart of Dublin's financial, entertainment, cultural and shopping districts. The Dublin City Centre becomes an extended campus for the college, giving students the perfect place to learn and thrive. The area has many global organizations, making it possible for students to gain internship and job opportunities during and after graduation. Dublin is also rich in cultural heritage and has a thriving arts scene. Students can explore the various museums, art galleries and historical sites apart from enjoying the nightlife of the city.
Study at Independent College Dublin
Begin your study in Ireland journey today by arranging a free consultation with SI-Ireland.