SI-Ireland Student Testimonials
What students who used our services have to say about SI-Ireland
SI-Ireland has placed many Indian students interested in studying in Ireland at Irish universities. Our services ensure that they have the best possible chance of entering their chosen university and institution, and below is a small selection of what students have had to say about SI-Ireland.
Testimonials
Somya Bose, MSc in Management Strategy, Dublin City University
The service was great and I was very happy with the outcome. I would highly recommend choosing SI-Ireland for studying in the UK and Ireland. The counsellors helped me and my sister in every step from selecting our university to getting our visa.
The process went smoothly without any hiccups. We got admission in my preferred university with the course of my choice. Counsellors also helped me in my visa filing which also went smoothly. Definitely I will recommend SI-Ireland services to my friends and relatives, as their service is so transparent and flawless and the counsellors were very supportive.
Kanika Sharma, MSc in Finance, Dublin City University
The service was great and I was very happy with the outcome. My experience with SI-Ireland was tremendous. The counsellor gave me sound ideas about the universities and application procedures which was informative.
After that, the visa counsellor helped me to get an Ireland visa without any hardship. Moreover, they helped me throughout the application process, i.e. from starting application to landing here. Also I wanted to study abroad with my sister and only because of your guidance we both got the visa and now studying in Dublin City University.
Increase your chances of success when applying
SI-Ireland specialises in selecting the right Irish university for international students by reviewing your academic background, discussing your career goals and helping you apply. Our application services can help you achieve your dream of studying in Ireland.
News
"My consultant was very helpful and motivating. She helped me every step of the way, even when the deadline was so close. I could not have done it without her. I'd recommend this service to anyone interested in taking the stress out of applying alone."
Brishti Basu
Accounting and Finance, Trinity College Dublin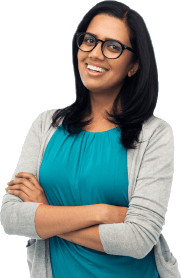 Leading Universities and SI-Ireland Partners