American Studies Courses in Ireland
Studying American Studies in Ireland
American Studies explores the history, development and diversity of one of the most powerful countries on the planet. Modules will cover music, film, politics, literature and history, describing America's phenomenal growth as a global superpower.
The first year of study introduces students to the core American culture and history while the second year provides the flexibility to choose from various topics. In the third year, almost all universities will offer you an opportunity to spend a year in Canada or America before the submission of your dissertation.
American Studies Careers
You can pursue careers in teaching, journalism, politics and research as an American Studies graduate.
American Studies in Ireland Entry Requirements
Entry requirements vary for each Irish university, but Indian students will need an IELTS score of 6.5 overall, no lower than 6.0 in each component, and an International Baccalaureate score of 32 points in addition to A-level requirements, including English or History.
Study American Studies in Ireland
If you are interested in studying an American Studies course at an Irish university, arrange your free consultation with SI-Ireland today.
Increase your chances of success when applying
SI-Ireland specialises in selecting the right Irish university for international students by reviewing your academic background, discussing your career goals and helping you apply. Our application services can help you achieve your dream of studying in Ireland.
News
"My consultant was very helpful and motivating. She helped me every step of the way, even when the deadline was so close. I could not have done it without her. I'd recommend this service to anyone interested in taking the stress out of applying alone."
Brishti Basu
Accounting and Finance, Trinity College Dublin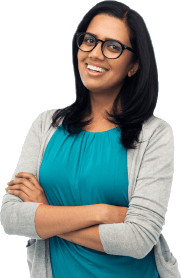 Leading Universities and SI-Ireland Partners