Linguistics Courses in Ireland
Studying Linguistics in Ireland
Linguistics is the principle study of the sound, grammar and meaning of different languages spoken by different people and cultures. Topics range from the analysis of advertising and marketing to the political rhetoric of world leaders, and students will learn the most effective ways of looking at and dissecting language.
During the first year of study, students will be introduced to phonetics and phonology, syntax and sociolinguistics modules before moving onto more complex subjects in the second and third years such as language acquisition and difficulty in learning language through age.
Linguistics Careers
Linguistic graduates will find career opportunities in the areas of language therapy, translation, teaching English as a first or foreign language, interpretation and journalism.
Linguistics in Ireland Entry Requirements
Entry requirements vary for each Irish university, but students will need an IELTS score of 6.5 overall, no lower than 6.0 in each component, and an International Baccalaureate score of 30 points.
Where can I study Linguistics in Ireland?
To learn more about the best Linguistics courses in Ireland, find details on the top ranking Linguistics universities below:
Study Linguistics in Ireland
If you are interested in studying a Linguistics course at an Irish university, arrange your free consultation with SI-Ireland today.
Increase your chances of success when applying
SI-Ireland specialises in selecting the right Irish university for international students by reviewing your academic background, discussing your career goals and helping you apply. Our application services can help you achieve your dream of studying in Ireland.
News
"My consultant was very helpful and motivating. She helped me every step of the way, even when the deadline was so close. I could not have done it without her. I'd recommend this service to anyone interested in taking the stress out of applying alone."
Brishti Basu
Accounting and Finance, Trinity College Dublin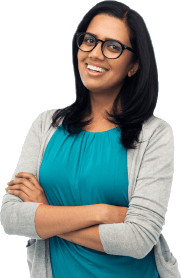 Leading Universities and SI-Ireland Partners