Ireland PhD Application Service
Study a PhD in Ireland
A PhD (Doctor of Philosophy) is the most common type of doctoral degree and requires students to complete a thesis on a substantial piece of research that is judged by a team of examiners. As one of the highest awarded degrees at an Irish university, you will need all the help necessary to submit a successful application.
SI-Ireland's PhD Application Service can help you be accepted successfully on to a PhD programme in Ireland by advising you on your choice of university, providing intensive interview practice and editing your personal statement and research proposal into what an admissions panel wants to read.
Why use the PhD Service?
The PhD Service will do the following to maximise your chance of securing an offer:
Pre-screen your transcripts and ensure you are eligible to apply
Advice on choosing suitable universities
Provide a checklist of documents required
Edit all supporting documents, including your personal statement, CV and reference letters
Review and edit your research proposal, providing feedback
Fill in the university application forms and track your application after submission
60-minute non subject specific interview session to familiarise you with the setting, followed by feedback
PhD Research Proposal Tips
Your research proposal should be 1000-2000 words and include the following:
Area to be investigated
The issue, research question or hypothesis that is to be tested
The likely methods and techniques to be used in the investigation
The relationship of the proposed research to the published literature and current research in your field, and an indication of the contribution your thesis would make
Details of work you have already done in the proposed field
Your suitability as a researcher for the proposed project
A research proposal enables the academic staff responsible for selecting applicants to assess:
Your competence in the proposed field of study
Your ability to conduct a research programme independently
The nature of the supervision required
Download a sample of a research proposal here.
Study a PhD in Ireland
To learn more about the PhD Service, arrange your free consultation today.
Increase your chances of success when applying
SI-Ireland specialises in selecting the right Irish university for international students by reviewing your academic background, discussing your career goals and helping you apply. Our application services can help you achieve your dream of studying in Ireland.
News
"My consultant was very helpful and motivating. She helped me every step of the way, even when the deadline was so close. I could not have done it without her. I'd recommend this service to anyone interested in taking the stress out of applying alone."
Brishti Basu
Accounting and Finance, Trinity College Dublin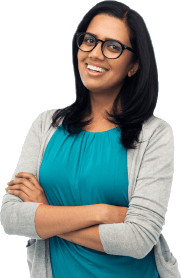 Leading Universities and SI-Ireland Partners