A postgraduate degree is a great way to improve the skills and knowledge acquired from your undergraduate course. Degree programmes that have integrated internships and real world work opportunities along with theoretical education offer huge benefits to students. Work experience gained while studying a masters course adds value to a CV and improves your chances of finding work placements.
Business and Management Courses with Work Placements in Ireland
Many universities in Ireland offer postgraduate degree programmes in Business and Management with integrated internship and placement options. Ireland is hub for leading multinationals and the placement programmes which are offered in collaboration with industry help students become work ready and learn the best cutting edge management and business practices. Since most of the internships are paid, students understand the real world organisational context better and can prepare well for their future. International students in Ireland are given a two year stay back option and post study work visa, making it a more attractive study destination for business and management students than other European countries.
Learn where to study in Ireland and which universities offer masters management degrees with paid internship below. To get advice and support for applying to Irish universities, book a free consultation with SI-Ireland today.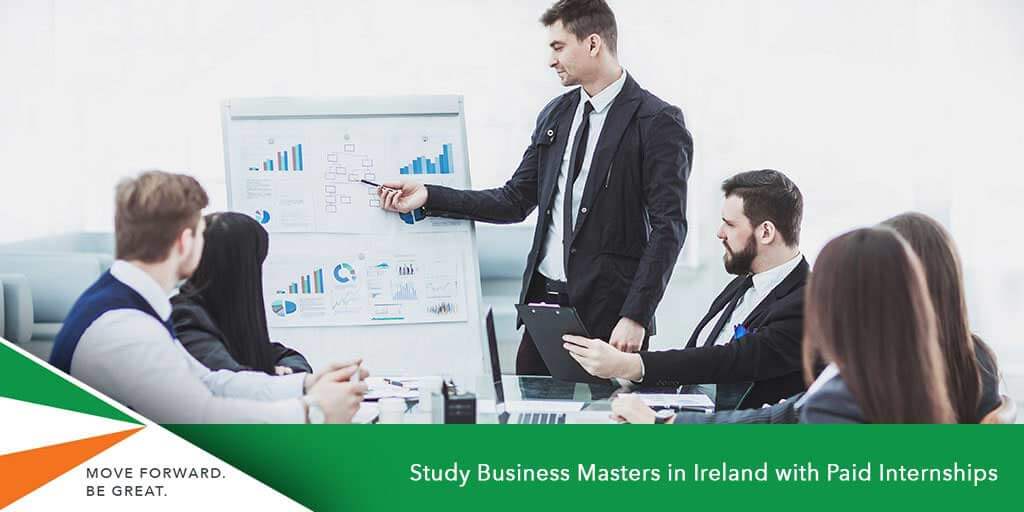 Masters Courses in Management with Industrial Internship
1. MSc International Management
2. MSc Management Information and Managerial Accounting Systems
3. MSc Quantitative Finance
4. MSc Human Resource Management
5. MSc Management And Marketing
6. MSc Strategic Management Accounting
7. MSc Strategy Innovation and People Management
Study International Masters Degree in Ireland with Internship
If you are interested in studying a masters degrees with internship and placement in Ireland, book a free consultation with SI-Ireland.