Ireland has emerged as a world class study abroad destination with Irish universities, offering unique, globally reputed undergraduate and postgraduate courses to international students. A bachelor's degree in Marine Science at the National University of Ireland, Galway is one such programme, and it is the only university in Ireland to offer this exclusive course. Because of the diverse marine environment around Galway Bay area, there is a high concentration of marine scientists, making it internationally renowned for marine research and teaching. A growing interest in specialised science courses has also led to an increased demand for programmes on this undergraduate BSc course in Marine Science at NUI Galway.
Marine Science is the study of the evolution of marine life and formation of marine and aquatic environments. An undergraduate degree programme in Marine Sciences helps to understand the impact of human activity on marine ecosystems and develops academic and practical skills for further education in specific fields of interest. This degree in Marine Sciences from the National University of Ireland Galway covers specialised areas of study such as marine biology, oceanography, experimental physics, earth science, meteorology, geology, microbiology, botany, chemistry, mathematics and statistics.
For further details on the undergraduate Marine Science Programme at NUI Galway, read below.
Book a free consultation with SI-Ireland to learn more about studying bachelor degrees in Ireland, Ireland university application process and Ireland study visa.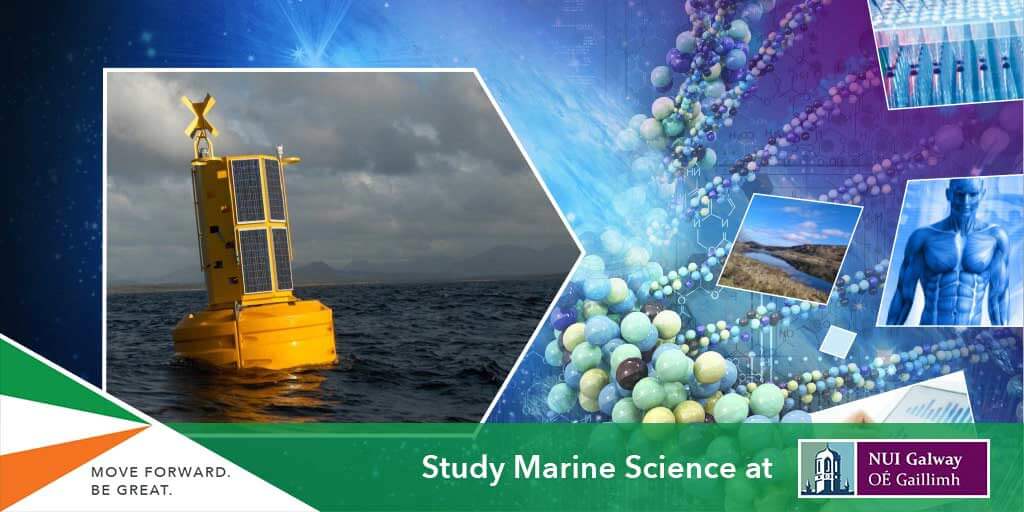 Industry Oriented Course
This course involves close cooperation with industry and state agencies for applied activities and experiential learning. The majority of teaching and research in marine science take place at the Martin Ryan Marine Science Institute, a 3000 square metre facility. MRI Carna, is another facility at Carna, County Galway used for applied research in marine science and biology. Students are taught by experts of various disciplines including Zoology, Microbiology, Earth and Ocean Science, Botany and Plant Science.
Career Options for Marine Science Graduates
Marine Science graduates work in commercial as well as state regulatory sectors. They often work in environmental consultancies, fisheries, NGOs, pollution and environmental impact assessment agencies, aquaculture projects and research institutes and universities.
Entry Requirements and Course Details
A-level grades are required including english, mathematics and a laboratory science subject (physics, chemistry, biology or agricultural science)
This is a 4 year full-time honours degree
Graduates with this honours degree can further pursue higher degrees in varied disciplines across Europe and Australia
Non EU Fee is €13,750
Short Term Programmes in Marine Science at NUI Galway
NUI Galway also offers a short term course in Marine Sciences and Biology to international students coming to Galway for a study abroad experience of six to twelve months. The course is focused on marine life, marine environment and biological sciences related to marine life underlying the sea around Galway Bay.
Apply to Study in Ireland
If you want to study at the National University of Ireland, Galway or learn more about courses and scholarships at universities in Ireland, arrange a free consultation with SI-Ireland at a location near you.