Irish universities have a second intake of students every year in January, in addition to their major intake in September. Foundation, undergraduate and postgraduate courses are available and studying in January means allowing more time to arrange funds, your study visa or to complete pre-university study.
For 2019, leading universities in Ireland are offering postgraduate management courses in fields such as event management, hospitality and supply chain and logistics, and these globally recognised business and management degrees can boost your career, improving your employment opportunities all over the world.
Learn more about courses and universities in Ireland open for January Entry. Book a free consultation with SI-Ireland to start your application for studying in Ireland from January 2019.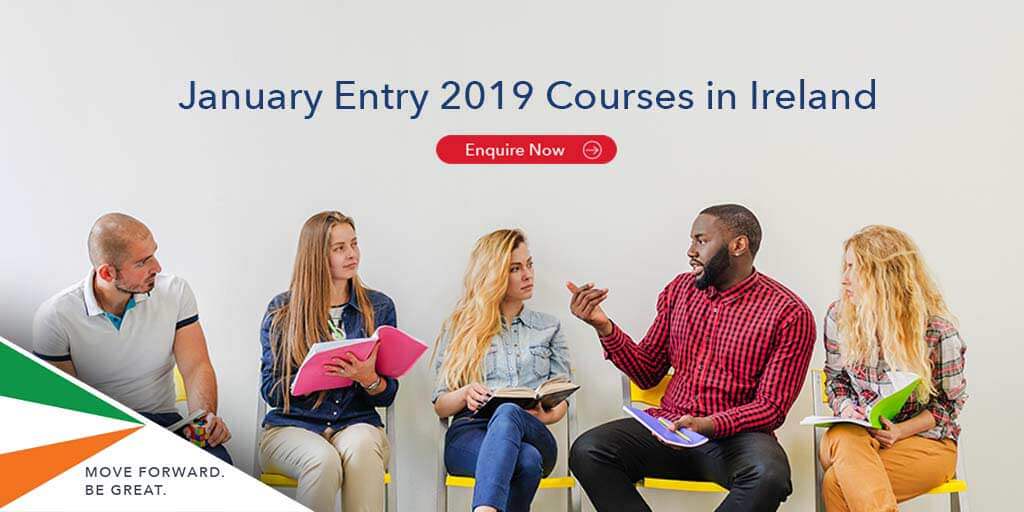 Business management courses in Ireland starting in January 2019
This masters course is for professionals already working in the events sector and for anyone who has interest in this field or from similar backgrounds such as hospitality, marketing and tourism. The course imparts skills and expertise to plan national and international events with knowledge of the industry dynamics and interaction between academics and industry practitioners. Entry requirements include an honours bachelor degree and an IELTS score of 6.0 or above.
Hospitality is a highly competitive industry with huge scope in the national and international sectors. The hospitality sector is a vibrant industry worldwide covering everything from catering to designer bars, restaurants and hotels to nightclubs. This postgraduate degree prepares students for senior management positions in the hospitality industry. A full-time MSc in Hospitality Management from Dublin Institute of Technology is globally recognised.
Graduates in Tourism Management work in the hospitality sector, community development, support organisations, cultural organisations, marketing and consultancy. Course modules include tourism planning and management, tourism trends, market and products, managerial finance, entrepreneurism, strategic marketing and digital commerce.
Supply chain management professionals are in huge demand as their skills and competencies are required in every sector of the economy. Logistics management is also of great significance for the export industry. Programmes in supply chain management provide detailed theoretical and practical knowledge in the field.
Universities in Ireland offering January Entry in 2019
Apply to study in Ireland from January 2019
Get more information about studying in Ireland from January 2019. Start by booking a free consultation with SI-Ireland. Get help to start your application to Irish universities for January Entry with our free application services.